Lenovo P2 Review
17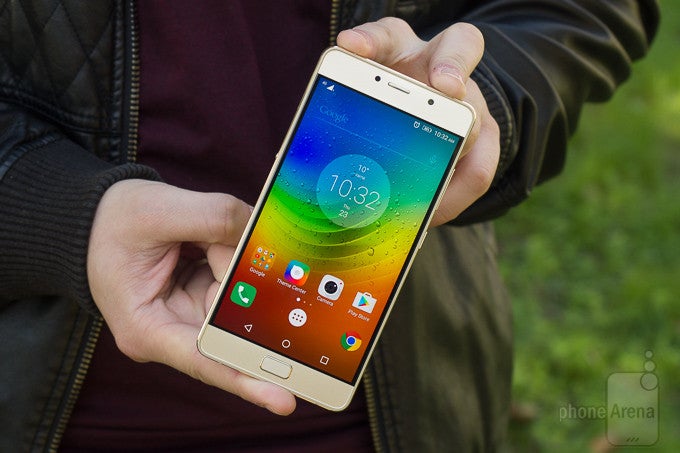 Introduction
If you are in store for a big phone with a great battery life and a very affordable price, the
Lenovo P2
will inevitably show up as an option.
The 5.5-inch phone by Lenovo features a gigantic, 5,100 mAh battery, a
OnePlus 3
-esque design, and a price of under $300 (€300).
The P2 also stands out with its one-of-a-kind physical side button dedicated solely to enabling battery saving mode and… with the rather frugal Snapdragon 625 chip running the show, it's all about maximizing battery life.
Is it a good phone overall, though? Isn't it too thick? How is the camera? We answer these and other questions in our detailed review, let's jump right in.
Design and Display
Old-school design that looks solid, but lacks refinement. Display quality is not terrible, but whites are greenish and colors are not well balanced.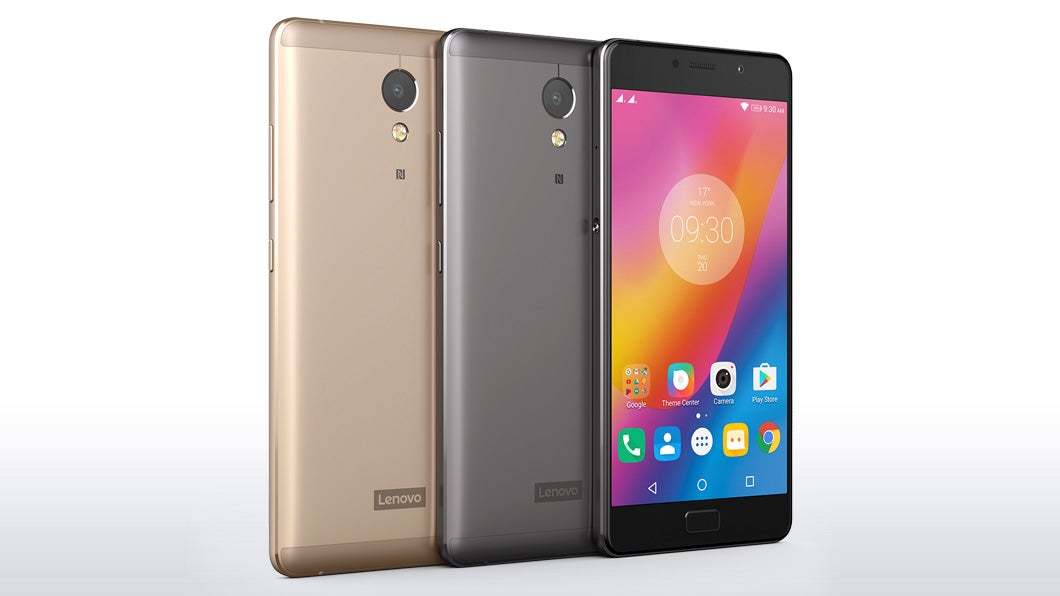 The Lenovo P2 is a phone that is made to impress with battery longevity, and a bigger battery usually means a thicker and unsightly phone, but the P2 is none of that. It features a sturdy metal construction: it's metal for the frame, the sides and side buttons, and the back cover is metal as well (with two tiny strips of plastic for the antenna, but those are painted the same color as the metal back cover and do not poke out in any weird way).
In fact, if we had to look for similar phones, we would say that the Lenovo P2 looks very similar to the OnePlus 3 and
3T
, two devices that we have complimented on their looks in the past.
But wait, we hear you asking, isn't the Lenovo P2, with its 5,100 mAh battery, significantly thicker too? True, it is a thicker phone, but the difference is really not that noticeable: the phone has a slightly curved towards the edges back cover that measures just 8.3mm thick (the OnePlus 3 measures 7.35mm). We are impressed that Lenovo fit such a huge battery in such a manageable form factor, and we definitely do not feel that the P2 is too thick.
Other details include a fast and responsive fingerprint scanner up front, built-in the home key, a 3.5mm headset jack strangely positioned at the top of the phone, and a microUSB port for charging (we really wish it was a USB-C).
Forget about water-proofing, though: this phone is not protected from the elements in any special way, so you need to be more careful handling it.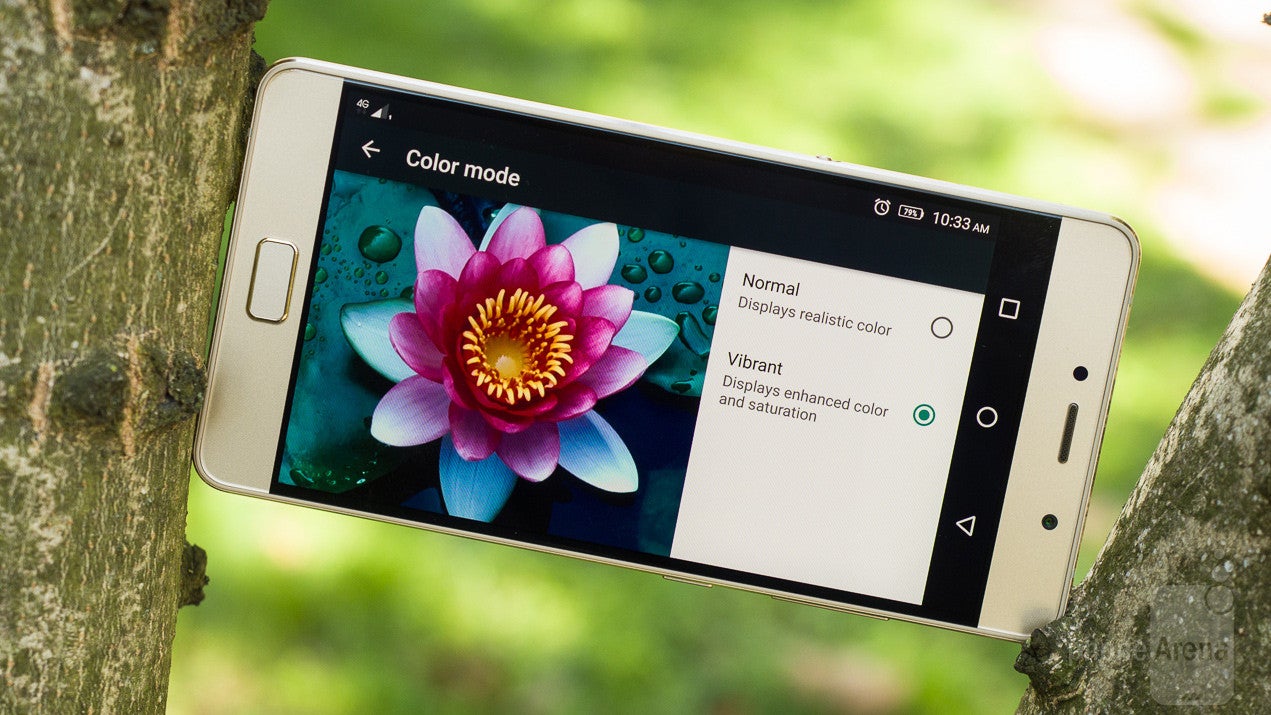 The Lenovo P2 features a 5.5-inch Super AMOLED 1080 x 1920-pixel Full HD screen with all the typical characteristics of an AMOLED display: deep blacks, excellent contrast, great viewing angles, but also colors that are not perfectly balanced.
You have two color modes to choose from: one with vivid, punchy color, and one with more neutral colors, but interestingly, whites appear a bit greenish, which definitely affects image quality all across. Other colors are also not properly balanced and appear oversaturated. We would say that color reproductions is decent, but not really great. There is a weird Night mode settings that further dims the screens, but does not filter out the blue light, so you'd need a third party app for that.
Display measurements and quality