Lenovo gives Motorola autonomy as new models show
22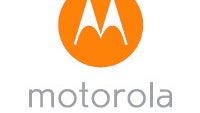 Today's new product announcements made by Motorola reveal a couple of interesting things. One, the company can still be very relevant in the Android smartphone market. Two, Lenovo has given Motorola president Rick Osterloh and his crew a wide berth when it comes to producing new Motorola branded smartphones.
When
Lenovo purchased Motorola from Google in January 2014 for $2.91 billion
, the Chinese manufacturer had a different reason for acquiring the company than Google did. The latter bought Motorola for its prized portfolio of intellectual property. All of those patents, and Project Ara, stayed with Google after the transaction closed. Since there was no real synergy between the phones made by the two manufacturers, and the locations where they were sold, this deal was all about Lenovo getting bigger and possibly helping it gain traction in the U.S.
When the deal closed, there was speculation that models like the
third-generation Motorola Moto G
would be 86'd because of the thin margins that the phone provides. But with today's announcements,
Lenovo is obviously allowing Motorola to continue beefing up the specs on the Moto line
of phones, even while keeping the pricing very competitive.
The
Motorola Moto X Style
/Moto X Pure Edition, the
Motorola Moto X Play
and the third-generation Motorola Moto G appear to be free of any influence from Lenovo. Motorola fans, worried that the company's new parent would make unpopular choices regarding Motorola phones, can breathe a sign of relief, at least for now.