Lenovo YOGA Tablet 2 with Windows (10-inch) hands-on
7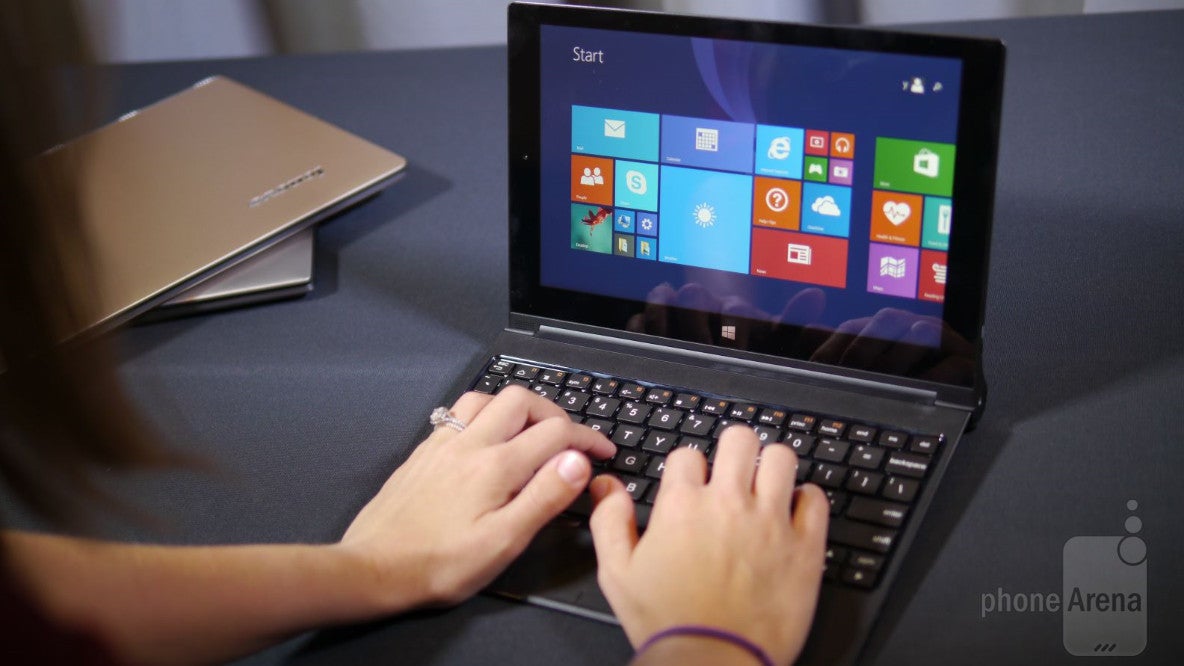 And finally, we have the 10-inch version of the Lenovo YOGA Tablet 2 with Windows, which benefits over its other recently announced siblings because it's packing along a very handy QWERTY keyboard dock. On one hand, we're ecstatic to know that Lenovo has finally brought Windows 8.1 to its uniquely design line of Lenovo YOGA tablets, and on the other, it gets better because Windows 8.1 provides us with some enhanced productivity elements that we wouldn't otherwise find with its Android counterpart.
Of course, the first difference that we instantly notice is its paint job – a slick looking black color that has more appeal than its silver colored Android sibling. Due to the increase in size of its display, which is a 10.1-inch 1920 x 1200 IPS LCD panel, it provides us with the added benefit of dealing with productivity apps without having to squint a whole lot. Frankly, this really reminds us a lot of a netbook, especially when we factor in its specs.
Now, what makes this YOGA tablet different from the others announced by Lenovo, is that it comes bundled with a useful QWERTY keyboard. Not only does it make the typing experience natural with its physical keys, but it also doubles as a protective case as well. If you're the kind of person that loves to do some light work on the road, but don't want to carry along a full-blown laptop, the 10-inch version of the Lenovo YOGA Tablet 2 with Windows is a fantastic solution – more so with its competitive price point of $399.99.