Lenovo Tab V7 is a dual 4G phone with a massive, 6.9" screen
1
This year's Mobile World Congress saw the introduction of some exceptional future tech, like Samsung foldable Galaxy Fold, or the similarly impressive Huawei Mate X.
But while we're waiting for the future to unfold, so to speak, let's take a few minutes to appreciate the present, and it involves the Lenovo Tab V7 – an oversized Android smartphone (despite the Tab name) with a massive screen and a modest chipset. The display diagonal is the enormous 6.9 inches! And it actually has a pretty great resolution too: 1080 x 2160 px. Obviously the Tab V7 will be an awesome screen to watch movies or play less demanding games on.
With such a ginormous display, one would naturally wonder if the device won't end up being too big for normal use. In reality, when you pick the Lenovo Tab V7 up, you're surprised by how thin and light it feels. By smartphone standards, it's not exactly light, at 0.43 lbs / 195 grams, but considering the size of the screen (and the device), somehow it comes across as surprisingly lightweight.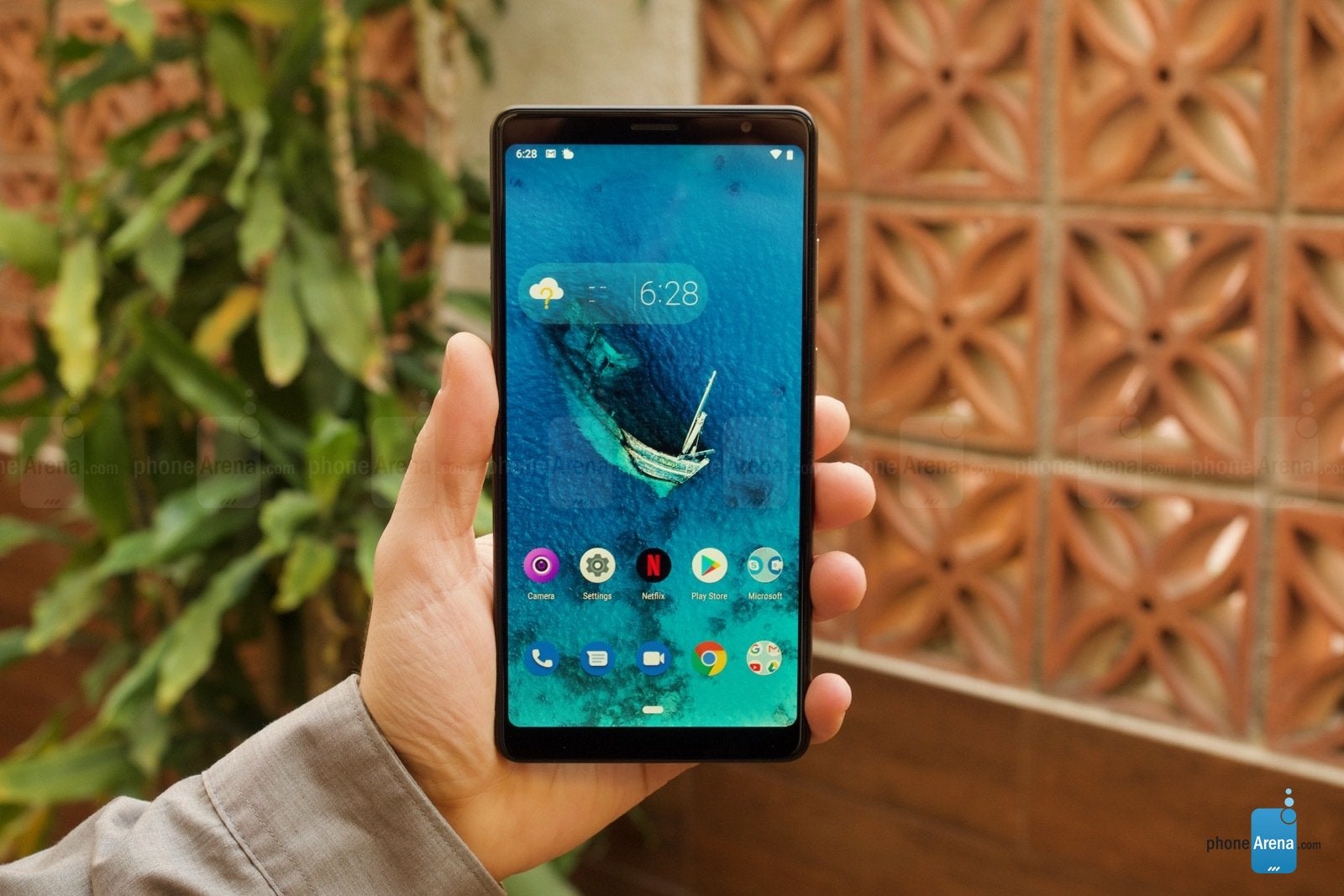 Design-wise, the Tab V7 is completely unassuming. Just a black matte plastic body, although there is a nice silver-ish strip running along the sides for a few bonus design points. By keeping things so simple, Lenovo has crafted a calm and and fine-looking device. Some more bonus points: the front bezels surrounding the display are nicely symmetrical.
With the Tab V7 being geared more towards developing markets, one of its key features is dual SIM support, but the more interesting thing is that both SIMs allow for 4G connectivity, so you have quite a bit of flexibility when it comes to which SIM carries out which duties at any given time.
The problematic part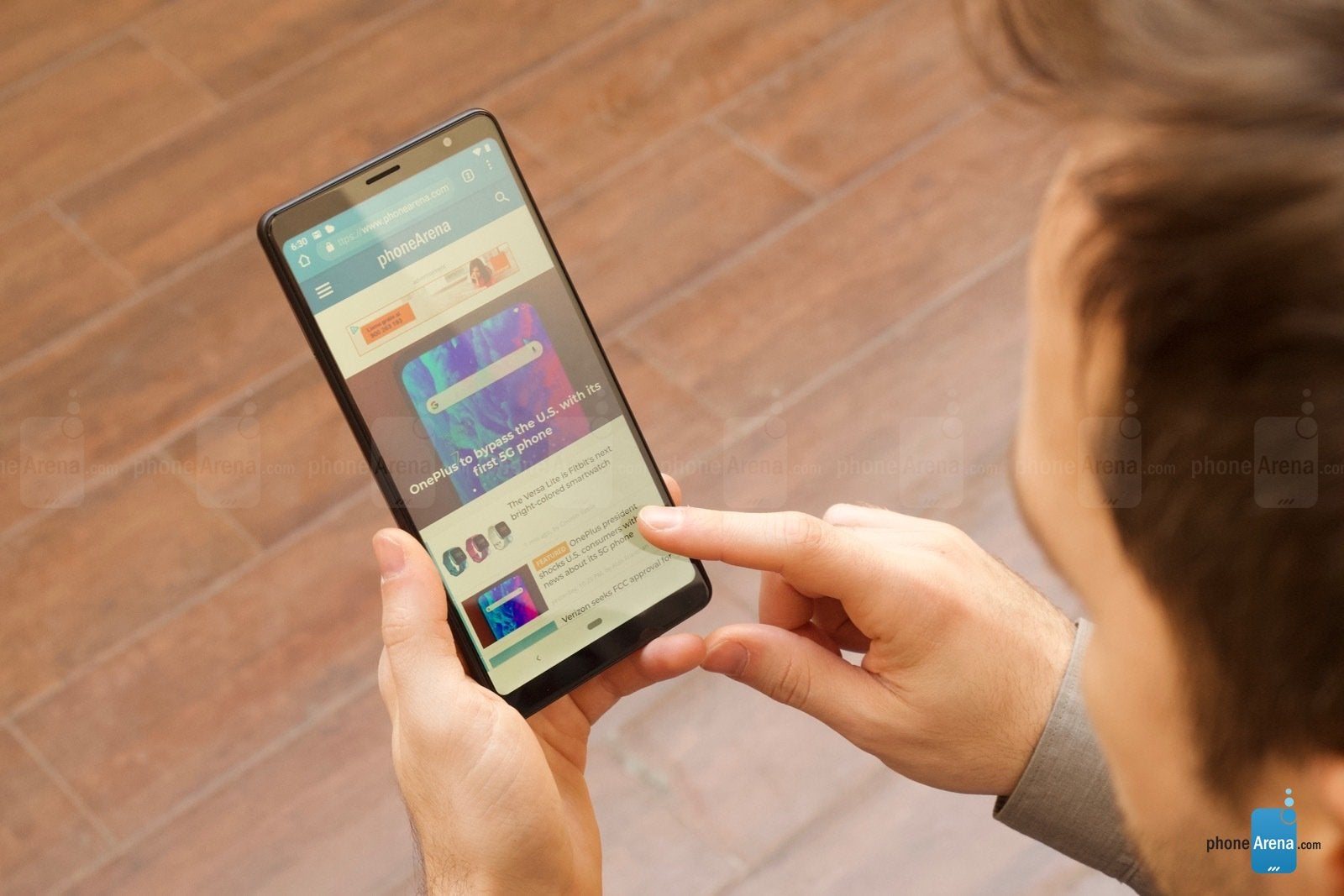 The one thing that could potentially put a spoke in the Tab V7's wheels is the Snapdragon 450 processor, which isn't exactly a powerhouse. In fact, we did notice during our initial testing that system performance wasn't exactly top-notch. There was a bit of visible lag as we scrolled through the Android Pie menus, and needless to say, opening and closing apps wasn't a breeze. However, that's not to say the phone runs slowly – it's just not particularly fast.
We played a bit of Alto's Odyssey, which is not a demanding game by any stretch of the imagination, and it ran flawlessly. Which is good, because you'll want to use that huge display for gaming. Heavier 3D games probably won't be ideal on the Lenovo Tab V7, though, which is something to keep in mind.
Lenovo's use of the low-end Snapdragon 450 chipset, however, is instantly forgiven as you take a look at the price tag, which is about $250. This is a pretty forgiving price considering what you get: a massive screen of very good quality in a device that doesn't look half bad. Lenovo is yet to share release date information for the Tab V7, but we'd imagine that it won't be long before the device hits the markets in its target regions, which will be more or less developing markets like South America, Africa, Asia, and possibly certain parts of Europe.