Google improves Lenovo Smart Clock, turns it into a digital photo frame
2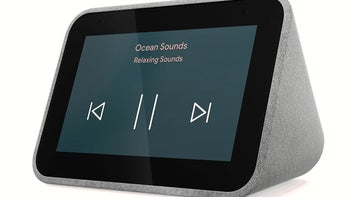 Google
announced
plans to improve smart clocks like the Lenovo Smart Clock, so it can help users get more out of these relatively new devices. The changes will be delivered via a software update that's supposed to drop no later than this week.
So, even though Lenovo Smart Clock comes with Google Assistant support right out of the box, there's not much you can do with it. However, the latest update will elevate the way users interact with the smart clock, potentially turning it into a more advanced device.
For example, when you're not using the Lenovo Smart Clock, the screen can now turn into a digital photo album, displaying pictures from your Google Photos account or featured photos provided by Google.
Also, a new option setting for Continued Conversation will be added, which lets users have a natural conversation with the
Google Assistant
. One you trigger Google Assistant with a request, the digital assistant will remain active for long enough to reply to follow up questions.
The new change drastically reduces the number of times you'll have to say "Hey Google." Moreover, since the Lenovo Smart Clock works with most cameras that support Google Assistant, you will also be able to see the device who is outside your front door.
If you're looking to buy the
Lenovo Smart Clock
now that Google has made it more useful, keep in mind that it's only available in the US, Canada, UK, Germany, France, Australia, and Japan, for $60. However, it appears that Lenovo plans to launch the smart clock in India and other countries very soon.