Led by Samsung, smartphones outship featurephones in West Europe
7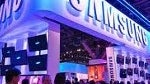 According to a new report from research firm IDC,
smartphone shipments are now outpacing featurephone shipments
in West Europe. During Q2, featurephone shipments in the region declined 29% year-over-year to 20.4 million units while smartphones shipments rose 49% to 21.8 million units. That is the first time that smartphones have surpassed the more basic handsets in West Europe. Total handset shipments declined 3% thanks to the tough economy in the area, but smartphones controlled 52% of the total.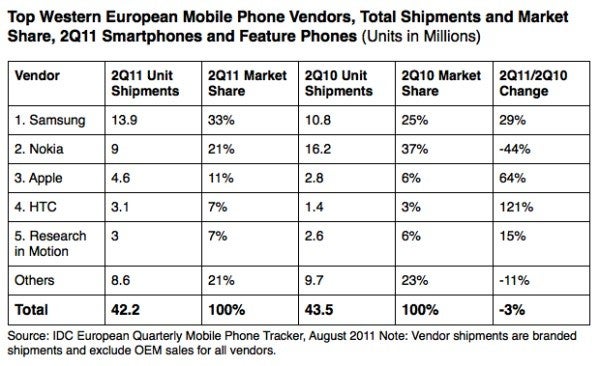 Samsung is the top handset manufacturer in West Europe
So which company was the top handset manufacturer in the area during the last quarter? Thanks to the
amazing success
of the Samsung Galaxy S II, one out of every three handsets shipped in Western Europe during Q2 had the Samsung brand., That worked out to 13.9 million handsets, a 29% increase from 2010's second quarter when Samsung controlled one out of every four handsets sold. A
stunning 44% decline in shipments from 16.2 million to 9 million
took Finnish based Nokia's marketshare down to 9% from a 37% share last year. It was good enough for a second place finish (no pun intended). The biggest increase in share had to do with Android, as being tethered to the green robot boosted HTC's shipments by 121% year-over-year to 3.1 million, placing them fourth behind Apple. The Cupertino based firm
shipped 4.6 million Apple iPhone units in Q2, a 64% increase from the prior year
and enough for an 11% slice of the pie and third place. In fifth place for the quarter was RIM. The BlackBerry maker increased shipments by 15% to 3 million for a 7% marketshare.
Remember HTC's huge jump for the period? It was certainly helped by Android which had an amazing 352% increase in shipments from last year's figure. That works out to a leading market share among mobile OS challengers with a 48.5% slice.
source:
mocoNews.net
via
Engadget