Leaked screenshots show BlackBerry 10 OS photographed for posterity
16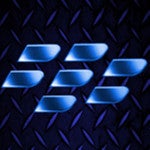 An Italian BlackBerry site is displaying some pictures of the BlackBerry 10 OS. The site,
BlackBerryItalia
, admits that the screenshot to the right was Photoshopped, but
only for privacy purposes
. Serial numbers and bar codes were removed and the site says that the OS looks exactly as you see it in the photo. As for the AT&T apps on the screen, they came on the BlackBerry PlayBook beta as well. The only questionable app on the screen would be the Skype app which could be the Android app icon.
will have a removable battery
. A video shows that the cell is an 1800mAh capacity battery and will be used on the first two BB10 models which are currently code named BlackBerry London and BlackBerry Liverpool.
Heins has mentioned that there will be a
total of 6 BlackBerry 10 models with 3 full touchscreen devices and three with a physical QWERTY keyboard
. According to the sourcelink, the six devices include the R044 BlackBerry Nevada, similar to the
BlackBerry Bold 9900
with a physical QWERTY; R061
BlackBerry Colt
, which is the BB10 Dev Alpha device; R064 BlackBerry Wynton; R072
BlackBerry London
, a 2G/3G model with a full touchscreen; R084 BlackBerry Nashville; R085 BlackBerry Naples; R086 BlackBerry Liverpool with 2G/3G/4G connectivity.
source:
BlackBerryItalia
via
Crackberry