Leaked press photo of HP's new tablet design shows off thick bezels
34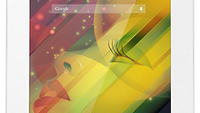 Earlier this month, a tweet from evleaks revealed that HP has some new Android tablets in the works. Late Saturday, a new tweet from the serial leaker revealed what he says is the first press shot of the design to be employed on these new tablets. If the picture is real, it is going to be a shocker for those who like to have thin bezels on their phones and tablets. We will get to that in a minute.
First, the photo shows a tablet in white with a front-facing camera, Hewlett Packard branding on the front, and the HP logo on the back. The rear-facing camera is also also seen on the image, as is the speaker on the back of the slab.
Turning back to the front reveals amazingly thick bezels. But as evleaks points out on his Twitter page, users of the tablet will be using the screen, not the bezels. And after all, such thick bezels make it easier to grab the slate without worrying about an accidental palm touch opening an application, or setting off something you didn't intend to on the tablet.
"To all u bezel-haters: aren't u using the screen, not the bezel. & have u never experienced poor palm rejection? Stop hypebeasting."-evleaks
We should point out that it appears as though the HP tablet will be running stock Android, but we'd like to see confirmation from an official release of the specs.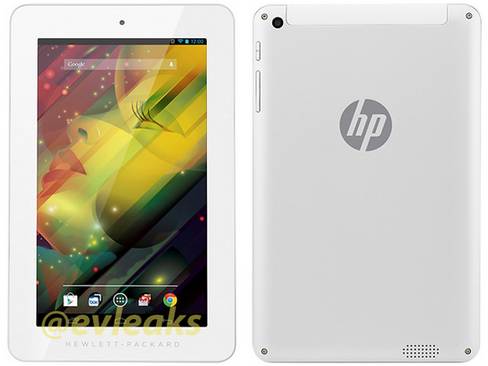 Check out the thick bezels on this press shot of HP's new tablet design tweeted by evleaks
source:
@evleaks