Leaked information confirms that RIM PlayBook is arriving in Q1 in North America, set to cost $500
8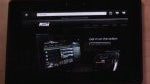 RIM is set to join the tablet battle and one by one, details about the
BlackBerry PlayBook
start to emerge. After the news that the PlayBook will cost
"below $500"
, we understood that it is set to have
"module cavity"
and now we have even bigger news – the rumoured release date of the RIM tablet.
According to DigiTimes, a daily online-media from Taiwan that often provides inside information from the Asia-Pacific region, the PlayBook is set to be released in Q1 of 2011 in North America and Q2 2011 worldwide. It cites Gregory Wade, the regional Vice-President for Asia Pacific of RIM, and along with the PlayBook's release date, the article says that 4G technology will be used by the tablet, although it doesn't specify whether it's WiMAX or TD-LTE.
Unsurprisingly, Gregory Wade says that the PlayBook will target business users and promises some (expected) features like tight security and Flash support. The bad news is that, according to this rumour, the price of the RIM PlayBook is set at $500. If this is true, it turns out that all this talk that it would cost below the above-mentioned sum only means that it would be priced at $499.99, which we find neither charming, nor amusing.
The BlackBerry PlayBook is advertised as the first "professional tablet" and its OS is the newly-acquired QNX. This OS is RIM's answer to its shrinking sales and it's set to be at least partly adopted by the
future BlackBerry phones
.
source:
DigiTimes