Leaked images of the dirt-cheap Samsung Galaxy J1 indicate an imminent Verizon launch
13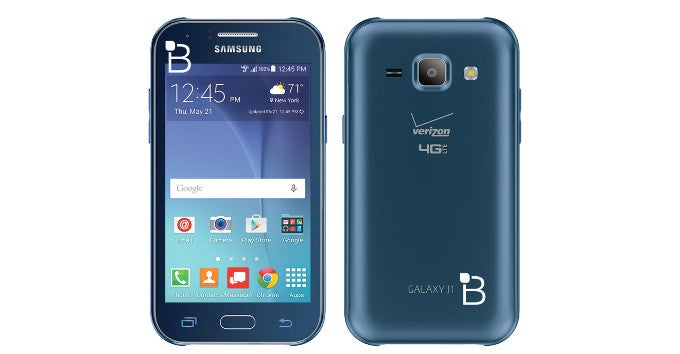 While Samsung has finally put a stop to the smartphone release craze — which warranted dozens upon dozens of marginally different handsets for every region in past years — it still has a few gadgets up its sleeve. Sure, most of our attention has been fixed on the Galaxy S6 and S6 edge, or even the new mid-range A series, yet we can't fail to acknowledge another new member of the family: the Galaxy J1.
This dirt-cheap Samsung device ($135 in Europe, $115 in India) is nothing worth holding your breath for, as it features some pretty low-end hardware, including a 4.3-inch, 480 x 800 resolution display, a 1.2GHz, dual-core processor, measly 512MB of RAM, and a 5-megapixel/2-megapixel camera combo. The Galaxy J1 won't stay limited to just Europe and Asia, though, for a duo of Verizon-branded images of the handset, obtained by
TechnoBuffalo
through an anonymous source, have come to light.
As you can imagine, the typical Verizon logo has been plastered over the back of the device, some distance above another
Galaxy J
logo. As you can see for yourself, the logo also indicates that the US version of the J1 will feature 4G connectivity, unlike its Eastern counterpart. The two SIM slots will also likely be reduced to just one, though we have no explicit proof of this right now. It's also interesting to note that Samsung seems to be going for a new branding strategy whereby all its devices will have their name prominently displayed on their rear.
It's currently unclear when (or if) Verizon will launch the low-end handset, nor do we have any clue about pricing. In any case, so long as it isn't pitched to consumers with a wildly different price tag, it's probably fair to say that competitors like the
Motorola Moto E
and
Moto G
will have a field day.