Leak shows how a Google Nexus 6 with a fingerprint reader would have looked like
9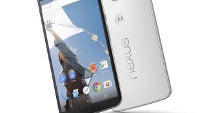 Back in January, Motorola's former CEO, Dennis Woodside, confirmed that Motorola and Google originally planned to
equip last year's Google Nexus 6 with a fingerprint reader
. If you've been wondering how a fingerprint-sensing Nexus 6 would have looked like, a new leak from China might help with the visual representation.
As the former Motorola CEO previously announced, the Nexus 6 was originally planned to integrate a fingerprint reader on the back of the handset. More to the point, the sensor was supposed to be located within the large circular dimple on the back, where Motorola's logo is placed on the commercial version of the handset.
Allegedly, Motorola and Google decided to launch the Nexus 6 without a fingerprint reader due to the fact that the best fingerprint sensor supplier was bought by Apple. Here are a few photos depicting how a Nexus 6 with a fingerprint sensor would have looked like:
One thing that this leak doesn't show us is the software that would have allowed the user to unlock the handset or authorize online purchases. Remember that Android Lollipop doesn't come with native support for fingerprint readers, meaning that Google would have needed to come up with device-specific software tweaks.
Among the multitude of improvements that Google announced for Android M a couple of months ago at the Google I/O conference, native support for fingerprint scanners was one of the highlights. Since Android M will support fingerprint readers out of the box, there's a very big chance for
the two upcoming Nexus handsets
to integrate fingerprint readers, but nothing can be confirmed just yet.