LeEco confirms U.S. launch event for next month
16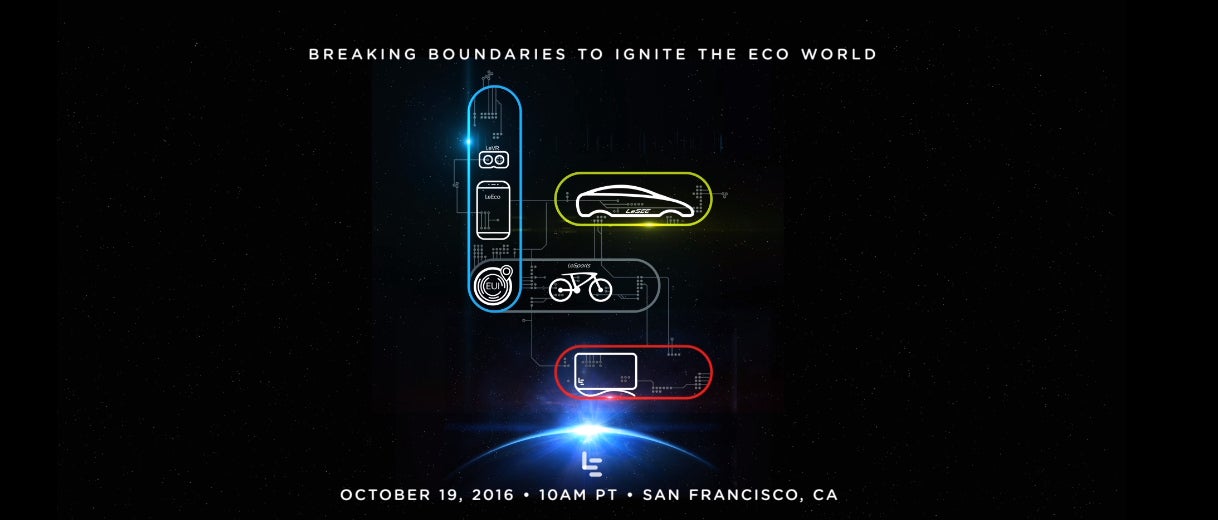 LeEco is gunning for the Stateside market, and could launch a smartphone in the U.S. as soon as next month
Chinese electronics firm LeEco has been busily working towards launching its products United States. As well as smartphones like its
popular
new
Le Pro 3
, the firm sells a wide range of products from TVs to bicycles and even a self-driving car.
Having set up offices in Silicon Valley earlier this year
, LeEco
recently hired Rob Chandhok
-- former senior executive at chip maker Qualcomm -- as chief of R&D. Now, the fast-moving firm has announced a U.S launch event for October 19th.
As you may have seen, LeEco's new Snapdragon 821-powered Le Pro 3
has been quite the hit with consumers
since its official unveiling last week, and many U.S. smartphone fans would no doubt be interested to see such a device up on shelves alongside the
iPhone 7
and
Samsung Galaxy S7
. It'd be naïve to assume that LeEco
will
bring its brand new, currently sold-out flagship to the U.S. on October 19th. But with the firm clearly not doing much by halves, we wouldn't completely write it off, either.
The company
formerly known as LeTV
began life as a streaming service à la Netflix, but has recently expanded to several categories and altered its name to reflect this. With interests in so many different products, it's been dubbed the Google / Amazon of China on more than one occasion and at the upcoming event, we'll see just how this ambitious firm plans compete with such big names in their own backyards.
Are you excited to see what LeEco brings to the table?