LeEco sets up shop in U.S. Silicon Valley, wants to compete with Apple, Google, Samsung and Amazon
20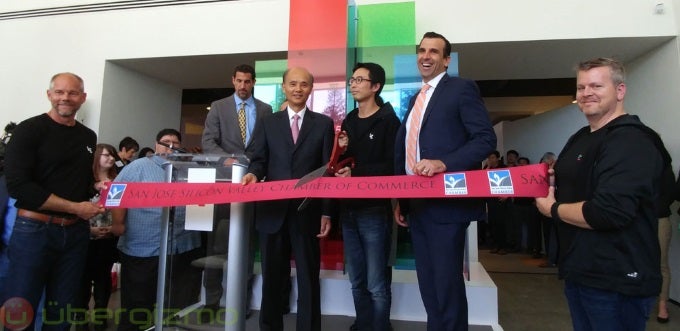 Chinese technological big-shot LeEco's communication might come across as arrogant, deluded, and ambiguous at times, but at least the company shows effort to back its statements by getting stuff done.
Formerly known as LeTV, the entertainment-mogul-turned-device-maker opened its official U.S. headquarters, signaling its intent to bring its products to America. Most of its competitors, like Xiaomi and Meizu, are still cautious about establishing a presence on U.S. soil. The HQ is located on North First Street in San Jose, California and stretches across 800,000 square feet. It's home to around 250 employees now, projected to grow to about 800 by late 2016.
The company's business model is similar to Amazon's – sell solid pieces of gadgetry at cost and get customers hooked onto an ecosystem of paid content distribution services. LeEco believes its ecosystem is second to none and nicer to live in than the well-established worlds of Apple, Google, Samsung and Amazon.
While a healthy dose of skepticism seems due, we have to give credit to LeEco for creating job positions and investing in its U.S. expansion.
source:
Ubergizmo
Also read:
Recommended Stories