Latest rumors on the third-generation Motorola Moto X and the Motorola Moto 360 sequel
39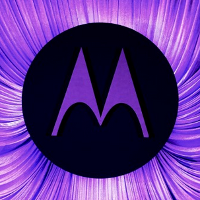 A source that is said to have been reliable with rumors pertaining to the
second-generation Motorola Moto X
, has passed along the latest speculation about the third-generation Motorola Moto X to tipster
Total Tech
. You might recall that we recently showed you
an image of the next Moto X model with the wood back option
. We then showed you the inner chassis of the handset,
which had room for a fingerprint scanner that could be embedded in the Motorola logo
on the back.
Confirming the original rumor, the source says that there will be both a 5.7-inch and 5.2-inch version of the third-gen Moto X. However, the larger version is not a Verizon exclusive as originally thought. However, Big Red is the only carrier that has shown interest in the model so far. Both versions look exactly alike outside of the difference in screen size.
Inside Motorola, the two variants are called the Moto X and the Moto X Plus although the name of the 5.7-inch model could change when it is released. The rear camera on the third-generation Motorola Moto X will
offer manual controls according to the source, who makes it sound like it could be the best camera ever placed on a Motorola handset. The 5.7-inch model will feature stereo speakers. It is unknown whether the smaller model will be similarly equipped. The larger version of the Moto X will supposedly use the bar on the back of the phone (which carries the camera, flash and Motorola logo) to link to a VR headset.
The new Google Photo app will come with the phone,
making it easier for users to find photographs of certain subjects and to share photos
. Another app that is rumored to be coming on the third-gen Moto X is called Moto Wear. This is an app that works with Motorola's wearables including the rumored Motorola Moto 360 sequel that we told you about back in April. The watch, reportedly codenamed "Smelt," is said to
feature a higher resolution of 360 x 360
. Also being talked about at Lenovo, according to the source, is another Motorola smartwatch that would use its own OS instead of Android Wear.
The source says that Motorola is speeding up production of the phone. The manufacturer is determined to get the third-generation Motorola Moto X models out the door before the
Samsung Galaxy Note 5
is released.
Thanks for the tip!
source:
TotalTech