Latest rumors about the Samsung Galaxy S 4
99+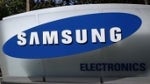 The latest rumors about the
Samsung Galaxy S 4
start with the one that says the screen on the new Android flagship will have the
floating touch
technology that allows you to access the screen by hovering your finger above the link. Your fingers create an electrical field that is detected by sensors in the screen. It is similar to Air View on the
Samsung GALAXY Note II
that uses the S Pen to let you open an email by hovering above the notification for it. Sony already used this technology with the low-end
Sony Xperia sola
(see the video below).
Another rumor is that instead of its usual AMOLED screen which contained green and blue fluorescent OLEDs and the red OLEDs were phosphorescent, Samsung will use phosphorescent materials for the red and green OLEDs, and fluorescent materials for the blue ones. This so-called Green PHOLED display is
25% more power efficient
than an AMOLED screen with nothing major changed in the term of the quality of the picture.
There is speculation about
two prototypes
of the Samsung Galaxy S 4. One has an LCD display and uses a Qualcomm Snapdragon 600 processor while the other has an AMOLED screen and features the Samsung Exynos 5 Octa processor. At this point, it is unknown whether Samsung plans on selling both models depending on the region, or if one of the two will be dropped before next week's introduction of the phone in New York.
One last note. Android 4.2.1 will be on the device at launch with an update to 4.2.2 coming the same month as the phone's launch.
source:
SamMobile,
OLED-Info.com
via
AndroidAuthority