Latest Sony image teaser could be showing us the successor to the 6.44'' Xperia Z Ultra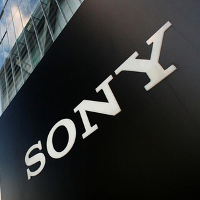 Even today, there are few mainstream 'phones' that can say they've bested Sony's 6.44-inch
Xperia Z Ultra
at its own game: size. Fewer still can boast as slim and stylish design. Indeed, with a few exceptions, the Z Ultra remains the king for the very niche (and small), but passionate, big-screen-loving community of phablet appreciators. We're unaware of how many units of the Z Ultra Sony actually sold, but a teaser just published on its Twitter handle could be an early sign that the category will go beyond beta testing and work on establishing its own legacy.
The image teaser in question and the attached hint by Sony is obviously cryptic enough to leave a few questions hanging in the air, and we'll admit that we could very well be looking at a different device altogether. Some, for example, were quick to exclaim "Xperia Z3!", of course, but we find that extremely unlikely. Instead, the Z Ultra sounds like a far more likely candidate, especially given its advanced age.
What we have is the image of a very slim-looking device that reveals the signature Sony power, volume, and camera keys, along with the comment: "
Shh… do you want to know a secret? Stay tuned for the next big thing this season."
Obviously, that "big thing" could be a literal reference to the size of a possible Z2 Ultra (or Z Ultra 2?). Just as likely (or even more), it could be nothing beyond your typical marketing lingo. Time will tell, so stay tuned for more!