Latest MAP information from Verizon shows November 10th launch for the Google Nexus Prime
36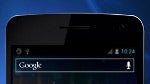 One of the best sources of reliable information for Verizon devices lately has been
Big Red's MAP Pricing
. For those unaware, the MAP-or Minimum Advertised Price-is the lowest price that a reseller is allowed to put on an ad for a specific product. This is done to prevent a new device from looking as though it had quickly lost value, which might take the buzz away from a new phone or tablet. Recent information on
the MAP for the Motorola DROID BIONIC
allowed many to correctly call for a September 8th launch of the phone at a contract price of $299.99.
That is why the latest MAP pricing leaked from Verizon is so important. While it is not a perfect system and is not always correct, based on the latest leak, we can expect to see the
Google Nexus Prime
launched by Big Red on November 10th. The price will seemingly be the new gold standard for high-end smartphones, $299.99 with a signed 2-year contract. Also apparently
scheduled for release the same day
at the same price is the
HTC Rezound
, formerly known as the HTC Vigor.
For some reason, the
Motorola DROID RAZR
does not appear on the list, although that doesn't necessarily mean that the phone won't be launched until after November 10th.
source:
DroidLife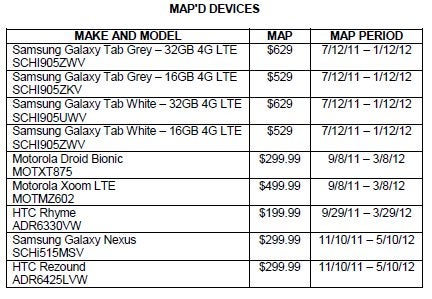 The MAP for the Google Nexus Prime suggests a November 10th launch of the device