Late shoppers' gift guide: fitness bands, smartwatches
2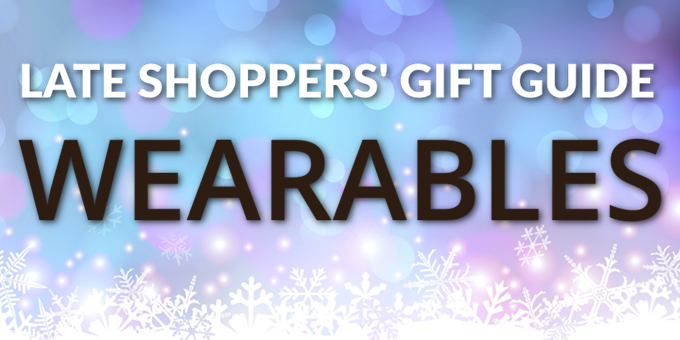 Holy Symbian... you mean to tell us it's December already? Yup, the holidays are fast approaching and, as can be expected, a lot of us are still not done with our gift shopping. Let's be honest here, many of you are probably also still looking for that perfect, almost-last-minute gift. Well, if you have a special person in your life that happens to like tech and / or is a sporty type, then consider getting them a wearable: a fitness tracker or smartwatch.
What's the difference between both? If we are to be honest, the line between what's a fitness tracker and what's a smartwatch has been heavily blurred in the past year. Plenty of "trackers" have a display that shows you the time, and all smartwatches detect and record your physical activities. So, in this guide, we will take a look at some affordable, display-less trackers, that look like jewelery that you wouldn't mind being seen wearing, and at some full-blown smartwatches, which plenty of tech-geeks crave.
Activity trackers
Moov Now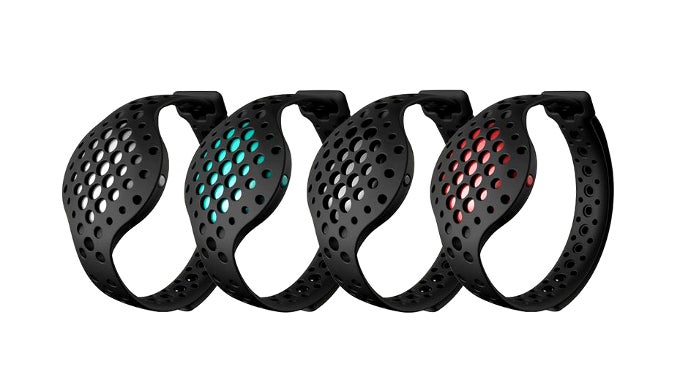 ($59.99)
MOOV NOW can be used as a bracelet or anklet, or, better yet, grab a pair (for $99.99) can be strapped on each leg or each arm during workout. The accompanying smartphone app will read the stats off of the tracker and display real-time instructions and motivational pep-talk to keep the user progressing better through their workout sessions. It's definitely a great choice to look into for those who are not yet very well-versed in what they are doing.
However, to get the real-time coaching feature, which is a large part of the Moov's selling point, one needs to have their smartphone near them at all times, which is not optimal for some workouts (like swimming). Still, the tracker is waterproof and will record fitness data for up to 90 minutes when it's away from a smartphone that it can sync to.
Jawbone UP3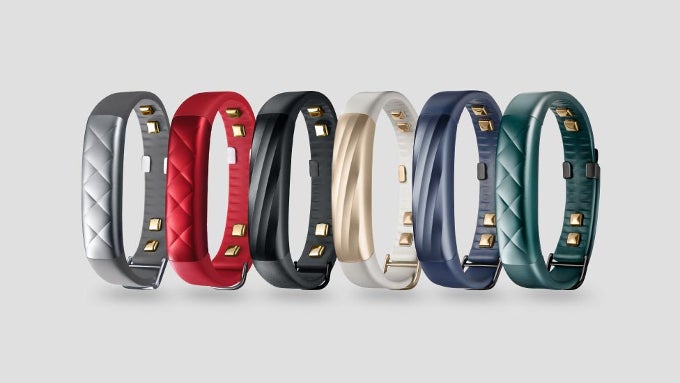 ($52.99)
The Jawbone UP3 is more of a lifestyle tracker than a specific tool for the sporty folk. As such, it is stylized more like a bracelet that can stealthily fit under a sleeve, or mingle with the wearer's other accessories. The UP app's Smart Coach feature is great at offering various lifestyle adjustment tips once it gets a good feel for one's good and bad habits. Its main sources of information are the activities you track with the UP3 as well as the heart rate monitor, which goes off at automatic intervals while the user is relaxing, letting the app keep track of their resting heart rate.

Using the tracker outside of a workout is limited, however – for example, you can't monitor your heart rate when not in an actual workout profile. Its fitness tracking capabilities will be a downside for fitness buffs – since the bracelet is limited in input options, one has to rely on its automatic activity detector, and this one doesn't do great with sports that don't involve a lot of frantic movements.
Misfit Shine 2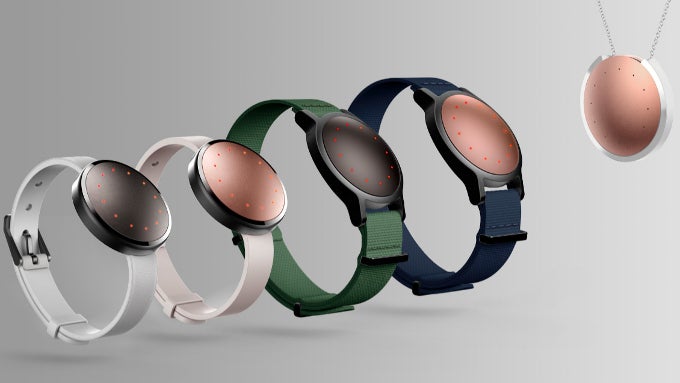 ($79.99)
The Misfit Shine 2 is a serious fitness tracker in a small elegant body. It doesn't have a display, but 12 LEDs on its face, which will help one track their daily goals. The center of the tracker's face is a touch controller, which can send commands to one's phone to control music playback or the camera's shutter. If the user wants to carry an activity tracker for the whole day, but don't fancy having it around their wrist, the many accessories available for the Shine 2 as a separate purchase can turn it into a stylish necklace or a clip-on.
There is little wrong with the Shine 2, as long as you are OK with the no-display approach to fitness bands. Unfortunately, it only syncs to an Android or iOS device, so keep that in mind if your giftee is a Windows person.
More activity trackers:

Of course, there are lots of fitness bands and activity trackers to choose from. If you need more guidance, feel free to check out our pick of best fitness bands to buy!



Smartwatches
Apple Watch Series 2, Series 1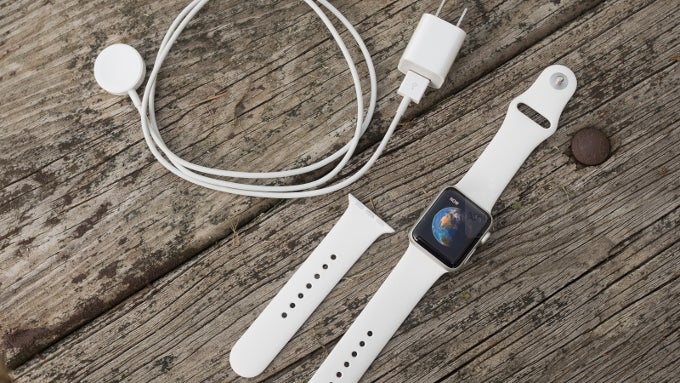 (Series 1 starts at $269; Series 2 starts at $369)
The Apple Watch is currently the most successful and most popular smartwatch out there: the newer series 2 brings water-protection, a brighter display and a built-in GPS. It is also faster thanks to a new chip, but also because of Apple's work on making the software run faster, and this speed improvement also comes to the Series 1 Apple Watch, which is a $100 more affordable.

The huge change that a year and a half brought to the Apple Watch shows clearly that it's not a device that will stay the same throughout decades as a traditional watch does. With the pace of change in technology that is probably impossible, but what it does show is that Apple is committed to improving this platform and making it better. With a renewed focus on fitness and health, and on quicker actions on the watch, the Apple Watch is still not a necessity, but it's one of the nicer bonuses that you can treat yourself to.
Samsung Gear S3, Gear S2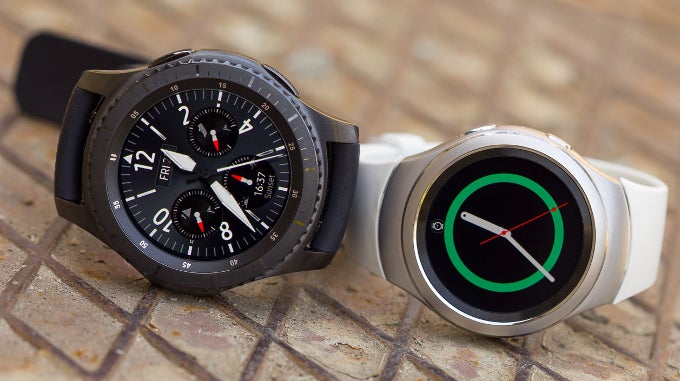 (Gear S2 starts at $249.99; Gear S3 starts at $349.99)
The second best option for smartwatches currently is the Samsung Gear family: the newer Gear S3 watches are more powerful, larger (at 46mm), and more masculine, while the 2015 Gear S2 and S2 Classic remain on sale with a reduced prices and are good options for those looking for a smaller (40mm) watch in either elegant, sleek white, or Rose Gold.

It's important to know that unlike its smartphones, the Samsung watches don't run on Android: they run the company's own Tizen platform. It runs smoothly, but does not feature as many or as high-quality apps (which might not be as important for a watch as it is for a phone). Currently, Sammy's watches only support Android, but synchronization to iPhones has been promised... and we are still waiting. The Samsung Gear watches win big points for their style and appearance, solid build quality, and two-day and longer battery life.
Skagen Hagen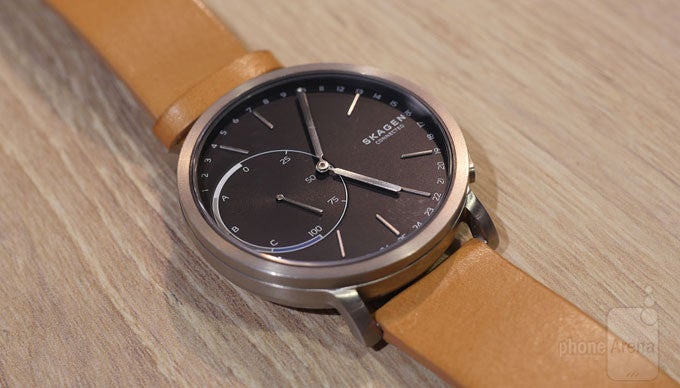 (Starts at $195)
A so-called "hybrid smartwatch", the Skagen Hagen looks a lot like a conventional, mechanical watch, but it does actually sync to your phone, counts your steps, tracks sleep, and vibrates to indicate notifications.
At slightly more than 10mm, the Skagen Hagen is a bit thicker than similar classic watches, but the heft is not overbearing and it still looks great on the hand. It's a 42mm watch that comes in a few versions with a white or a dark face, plus you can easily exchange its bands.
More choices:
Don't worry, there's more smartwatches to pick from! If you don't fancy any of the choices we presented here, check out more in the articles below: