Largest newspaper publisher in the States picks Apple to arm its reporters
9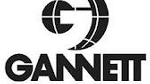 According to the blog belonging to the
largest newspaper publisher in the States
, Gannett is buying thousands of
Apple iPhone 4S
and
Apple iPad 2
units for its reporters. Accessories to improve the audio for video taken with the devices will also be purchased along with lightweight notebooks, microphones and cables and other devices to allow tethering via the iPhone.
The devices were purchased to help Gannett reporters meet the demands of today's news cycle which includes real-time reporting, social media and the increasing use of video to tell stories. And while it is great to have an army of journalists with high tech equipment at their side, it doesn't mean anything unless the investment in the equipment is met with an
investment in training
reporters on how to properly use the devices. To kick things off, in the next few weeks each publisher and editor will receive word from the top on how the equipment will be used. Once it arrives in January, the extensive training will begin. As U.S. newspapers division president Bob Dickey pointed out on the blog, the goal is for reporters to create high-quality local content that will be unique and of interest in the local areas that the company serves.
According to a former Gannett reporter, in late 2010 or early 2011, a local editor had purchased the
Motorola DROID X
for any reporter who wanted one. While obviously not the same thing as a purchase on a national scale, it seems that Android had a foot in the door of Gannett before the media giant decided to go with Apple.
source:
Gannett
via
AndroidCentral