Larger carriers copying T-Mobile's subsidy cuts; carrier's parent reports earnings Wednesday
34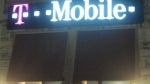 On the eve of T-Mobile parent Deutsche Telekom's earnings, a survey of analysts shows that
the carrier probably lost 346,000 contract subscribers for the latest quarter
. That is a slight improvement from the 510,000 contract subscribers the carrier lost in the prior quarter. But some analysts see pressure on U.S. carriers to increase their profit margins and to that end, T-Mobile
has been the most outspoken about cutting back subsidies
on new phones. More on that later. In the meantime, it is expected that T-Mobile USA's EBITDA (a measure of cash flow) probably rose 7.5% in the last quarter to 959 million EUR ($1.18 billion USD) according to a consensus of analysts. The improvement is expected thanks to the lower number of defections and the stronger dollar. T-Mobile USA is currently led by Jim Alling, a former Starbucks executive
who replaced Philipp Humm
after the latter joined Vodafone in June.
"T-Mobile is probably in the worst position among all U.S. players even if the overall market is getting better. Are subsidy cuts sustainable? It only works if everybody agrees to it.-Benjamin Black, 10 year T-Mobile customer
In the first quarter, T-Mobile's cost of handset subsidies dropped 42% to $310 after the nation's fourth largest carrier made some changes which saw the
Samsung Galaxy S III
, the most popular smartphone current available,
cost $80 more for T-Mobile customers
. And while this could be a deadly game T-Mobile is playing, other carriers have slowly come around to its way of thinking. AT&T has recently
doubled its upgrade fees to $36
. In April,
Verizon added a $30 upgrade fee
, and Sprint charges $18 for an upgrade plus an additional $10 monthly for smartphones. Meanwhile, without the Apple iPhone in its lineup, and with subsidy cuts, T-Mobile is looking at a 9.5% drop in contract customers over the last two years.
Not everyone is convinced that cutting subsidies is the way to go. With the next iteration of the Apple iPhone expected to be introduced next month, a little competition is all that it would take for Verizon, AT&T and Sprint to start paying more for new phones again. They would leave T-Mobile all by its lonesome without the Apple iPhone, charging customers more for new phones, and losing more contract customers.
source:
Bloomberg
Recommended Stories