LG's price for the Nexus 4 to be twice as expensive as Google's
77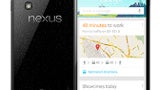 Some troubling reports are starting to appear, warning us that the
LG Nexus 4
's price may differ greatly, depending on where you purchase it from.
It seems that Google's Play Store will be the only storefront offering the latest Nexus handset at the astonishing starting price of $300 (or EUR 300). Everywhere else, where LG is going to be the supplier of the device, it's going to cost much more than that. Spain's Phone House, for example, which is a counterpart of the UK's Carphone Warehouse, reports that LG has offered the device at a recommended price of EUR 599 - twice as expensive as what Google has announced! Similar information is coming from sources in Austria and Denmark, too, with reported prices ranging from EUR 549 to EUR 599.
Of course, if you live in a country where Google's online hardware store is accessible, this isn't that much of a problem, but if you don't, and you planned on buying the handset from elsewhere, we can imagine this is one piece of news that you won't like much. Right now, Google can sell the Nexus 4 through its Play Store in the following countries: Australia, France, Germany, Spain, Canada, United Kingdom, United States (including Puerto Rico), with the exception of the following regions: Guadeloupe, Martinique, Réunion, St. Pierre and Miquelon, and French Guiana. Isle of Mann; Busingen and the Isle of Heligoland; Ceuta, Melilla and the Canary Islands; Outlying Australian islands, with the exception of Tasmania; Guam and the Virgin Islands.
For those who want a Nexus 4, but do not live in these countries, it looks like they'll have to put up with LG's much steeper pricing, or find another way of getting the handset.
source:
TheNextWeb