LG trademark filings suggest an upcoming G Edge
34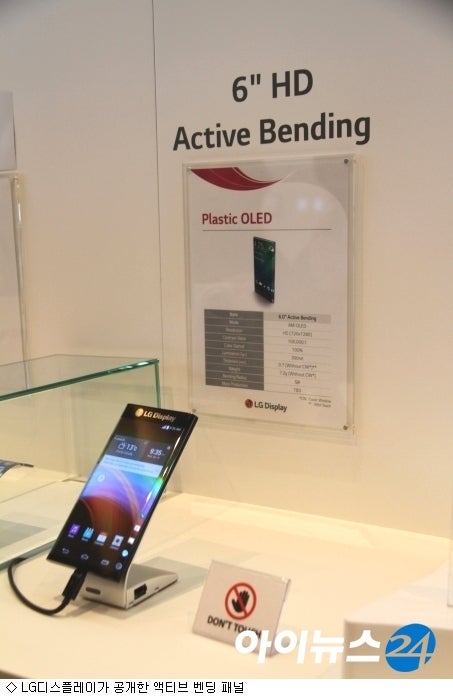 It is a common and recurring theme in the tech industry that when one manufacturer comes up with something fresh and different, others will try to imitate, modify, and build upon it. Last year, Samsung released the first-ever "Edge"-concept device – the
Note Edge
, which had its right side wrapping around the bezel, and acting as a secondary display – one that housed different types of "Edge panels". It came as no surprise when, a few months after the Note Edge's release, LG
demoed a smartphone with two curved sides
, behind closed doors at CES 2015.
Now, back then, it was clear that LG's contraption was in early prototype stages, and the company was obviously still in the early stages of even figuring out what to use the Edge style screen for (to be honest – Samsung doesn't seem to have a clear handle on that as well). Well, it seems that the maker of the
G Flex 2
is actually serious about invading Edge territory, as the company's attorneys have filed trademarks for 8 different names, containing the "Edge" moniker, just last week. The titles are as follows:
Super Edge

Dual Edge

Upper Edge

Dual Side Edge

Side Edge

Double Edge

Two Edge

G Edge
What does this mean? Well, we're certainly not about to believe that LG is planning on making 8 different curved-screen devices – the process is quite hard and expensive, and if the phones happen to flop, it'd bring doom and gloom about for LG. The more probable explanation is that the company does indeed plan on releasing an Edge-like device, though, it's still in its early stages, and LG isn't even sure what kind of name it would pick for it.
Apparently, a dual-edged phone, a-la
Galaxy S6 edge
and
edge+
, is definitely on the table, hence the names "Dual Edge", "Dual Side Edge", "Double Edge", and "Two Edge". However, the rest of them could very well be referencing to just one curved side of the display – especially "Upper Edge", which, to us, sounds like LG is juggling with the idea to have the screen wrap around the top of the handset, instead of one of its sides.
How long until we see an LG G Edge? We've no real idea, but it could be well until late 2016, or more, so don't hold your breaths!