LG refuses to get pinned down to guaranteeing Android updates
48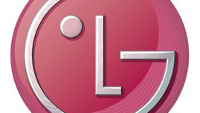 LG spokesman Ken Hong said at MWC on Sunday that the Korean company will not guarantee any further Android updates past the latest build of the OS. Hong did say that the manufacturer is "prioritizing upgrades" for its high-end G-series models like the
LG G2
,
LG Optimus G Pro
and
LG G Flex
, but beyond its top shelf handsets, the company won't make a commitment to sending out updates.
Hong said that it can't guarantee updates because the whole process is not exactly up to LG. In the U.S., the carriers have the last say and some are known for stringent testing before releasing a new version of Android. And LG itself must wait to receive its copy of an update from Google. Hong said that LG will work with carriers that want to pursue an update, but does not want to put a guarantee on something it cannot control.
"We are definitely prioritizing upgrades for the G-series, looking at the G2, G Flex and G Pro first ... but beyond that, we aren't going to make a commitment to definite upgrades because it's not totally up to us. Some carriers may not want the upgrade. It's an added level of complexity even for their engineers. If they want to do it, we'll definitely work closely with carriers to do it. In some cases we will push it forward, like with G2"
-Ken Hong, LG spokesman
One thing that LG does want to change is its prior willingness to make slight changes to some of its devices as requested by carriers. For example, the Verizon variant of the flagship LG G2 has smaller and flatter power and volume buttons making them a bit more difficult to use. The spokesman addressed this issue by saying, "
We prefer not to have to customize for specific carriers simply because it takes more time. We would like there to be more consistency across our products
."
source:
PCMag