LG puts up a "2nd generation quad-core" teaser site, talks a phone with Adreno 320 graphics in a video
37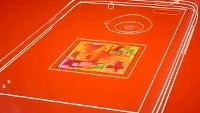 Alright, despite the Qualcomm claims that its
quad-core APQ8064 chipset with "Krait" cores and Adreno 320 graphics processor
is mainly for tablets, it is seemingly fit for smartphones as well, since the rumors of
upcoming devices with the silicon
are now reaching their peak.
Or, as Google Translate puts it: "
Existing quad-core compared to more than 40 percent and improved CPU performance, more than three times the enhanced graphics, strongest LTE phone powered by Qualcomm's second-generation quad-core LG Electronics, which boasts the most power efficient for you soon find goes.
"
"Soon find goes" is what keeps us all wired up we'll see this for the holidays here. If anyone can translate from Korean, please chime in down below in the comments, although the main take is clear - specswise, we are waiting for one monster of a handset from LG.