Qualcomm demonstrates quad-core Krait processor and Adreno 320 in APQ8064 chip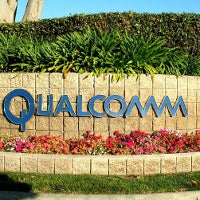 Qualcomm is definitely making waves in the United States where its dual-core Krait processor on the MSM8960 chip is basically the technology of choice for most recent high-end phones with LTE. But dual-core is not the only thing Qualcomm has up its sleeve and now it has demonstrated a quad-core Krait processor and Adreno 320 graphics in the Qualcomm APQ8064 chip.
This new
APQ8064 chip
is part of S4 Pro lineup of Qualcomm silicon. The four Krait cores run with the clock set at 1.5 GHz if all four are active, or as much as 1.7 GHz when just one of the cores is working.
Adreno 320 makes a debut on the APQ8064 chip, and Qualcomm promises the already familiar MSM8960 to come with the same GPU. It's not yet clear how well the new Adreno 320 graphics will fare against Nvidia chips, but in terms of the manufacturing process, Qualcomm definitely has the lead as it's the first one jumping on 28nm manufacturing. This means better power efficiency and performance.
Qualcomm also showed how the S4 family is segmented S4 Play for essential mobility to S4 Prime hinting at the future and possibly even the Snapdragon S5.
Right now, Qualcomm's earlier S4 chip the dual-core MSM8960 powers the US Samsung Galaxy S III and is the silicon of choice for the upcoming Windows Phone 8 devices.
source:
AnandTech