BlackBerry 10 devices to sport quad-core Snapdragon S4 Pro, RIM outs a "What the heck is LTE?" video
26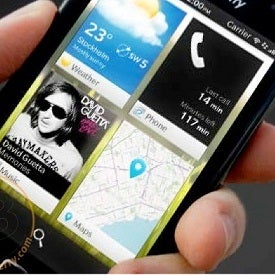 If you've been resting on your laurels whiel the rest of the mobile industry moved at breakneck pace, making your devices obsolete, what do you do? Well, rev up your next crop of smartphones to the highest spec level, of course.
After learning that
BlackBerry 10 devices will feature screens with HD resolutions
, a must for any flagship worthy its name today, now comes a rumor that they might also sport that beast of a chipset
Snapdragon S4 Pro
- quad-core, Adreno 320 graphics and all. Qualcomm reps have confirmed that S4 Pro will "
be on BlackBerry 10 devices when they come out
" and also that we will have the "
S5 chipset mid 2013
".
Qualcomm's finest has a multimode LTE/HSPA+ 4G radio inside, too, so RIM will be covered in terms of connectivity as well, and the
problems with the 28nm production process of those chips
should be already behind the chip company by the time BB10 devices land. RIM even outed a video and a special blog post to explain what LTE is yesterday to prep the consuming masses, which you can see below.
Actually the big issue us that by the time we have the six BlackBerry 10 devices rumored for next year, everyone, including Nokia, will have moved to multicore chipsets and HD screens, and we'll have to wait and see what compelling offering RIM will come up with to address the head start of the competition.