LG partners with VMware to make your corporate and personal accounts play nice on its Android phones
1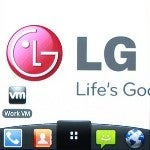 Smartphone virtualization is not a new theme - it has been discussed and tried a few times before, mainly by VMware. Although the idea to run multiple mobile operating systems on one and the same device seems more science fiction now than ever before, VMware has still found a way to monetize its efforts on this project.
The company announced a partnership with LG to deploy its mobile virtualization software to some of their Android devices in a dormant state, in order to provide corporate IT departments a second, secure profile to access the enterprise networks from the employees' personal smartphones. The idea seems sort of brilliant, since the main obstacle before mass corporate deployment of consumer-oriented smartphones, like the ones running iOS, Android or WP7 so far has been the need to provide a secure, corporate-grade connection on phones that can be managed remotely. That is why the efforts to replicate the BlackBerry Enterprise Server experience, which is so entrenched in corporate and government IT culture, have failed miserably quite a few times.
In the case of your own smartphone running VMware's mobile virtualization software, the IT department can give you access to the dormant VMware application, and set this work profile the way they deem secure and manageable. After you are done with work-related tasks, you can switch back to your personal profile, all on the same Android phone of your choosing (presumably an LG one). Sounds common sense, and we will be curious to see it in action. Future iterations of mobile chipsets like
ARM's upcoming Eagle
will have
built-in support for hardware virtualization
, so things should be getting even more interesting in that area in the next years.
via
Engadget