LG looking for phone partnerships, LTE phones to become half of LG's portfolio
5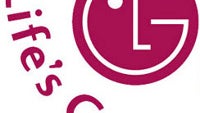 LG has been one company struggling to find itself in a congested Android market in 2011, but it's actively looking to change that and is
in talks with other companies
over possible partnerships.
The South Koreans are dedicated not to leave their mobile loss-making unit and are looking to put it back to profitable.
"Some of the talks are quite active...but one thing that does not change is that LG is very committed to the mobile business... Our recent rights offering was mainly aimed at investing in handsets, and that proves it,"
LG's mobile communications business chief executive Park Jong-seok said.
The company recently raised nearly $1 billion to fund its hurting cell phone business which lost approximately as much over the last two quarters. But the outlook is positive - LG has launched its
4.5-inch Optimus LTE
high-end model which is recording fine sales of around 500,000 units so far. That number is expected to grow to 1 million by the end of this month.
"Earnings will get better this year, as we plan to raise premium phones, mainly LTE models, to more than half of our smartphone lineup,"
Park added.
Currently, LG is competing with LTE handsets manufactured by Samsung, HTC and most recently even Nokia. LG's strength however is also in
LTE patents
as LG estimates it has $8 billion worth of them. The company has switched its focus from establishing itself on the Android scene with more affordable devices like the LG Optimus One in 2010 and early 2011, to higher-end, more profitable models and the changes are expected to show up in 2012.
Recommended Stories