LG issues ten G6 puzzle videos, can you spot all the new features?
12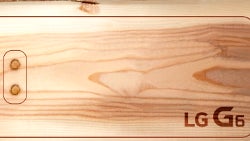 That
pool video
was not the only hint about the upcoming features of the
LG G6
that is about to be announced tomorrow here at the MWC expo where we have been running behind the scenes for a few days already. LG has gradually been releasing more teaser videos without even attempting to hide that they confirm many of the rumored specs and options that the phone offers.
There is a video with "18:9" in the title, reconfirming the
Full Vision screen
with the trendy
Univisium aspect ratio
, and one that is dubbed "Seamless." That one is of particular interest, as it hints at a dual camera setup that is flush with rear surface. The G6 will be LG's first flagship with a sealed battery which may anger plenty of fans, so the resulting design better be worth it, and LG seems poised to deliver.
There are also two back-to-back clips called "Life with small" and "Life with big," which are sort of implying that the LG G6 screen won't be too tiny, nor the phone too large, and indirectly hinting at the seemingly top-notch screen-to-body ratio that we saw depicted in the
leaked press renders
yesterday. Don't ask us what the "Evolution F" and the "Flour" videos are about, but we guess they have something to do with the dual camera focusing setup and the
IP68 protection from the elements
that the phone is said to come with. Check all of the LG G6 teaser vids below, and practice searching for hidden messages.