LG G6 to have 3200mAh capacity battery, non-removable because of waterproofing
57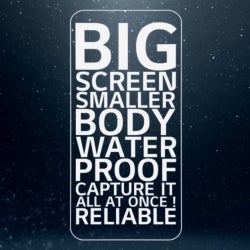 LG's strategy for the G6 seems to be taking stuff that made the LG G5 great and double down on it. We'll be getting a bigger display, a better and more consistent design, and – according to word from South Korea – a larger battery. A "carrier official" told Korean media ETNews that the LG G6 is being network-tested with a 3200mAh capacity battery – 400mAh more than its predecessor had.
The anonymous source says a 12-hour battery life has been achieved on "standard Internet." Then again, South Korea prides itself with one of the world's fastest LTE networks (
OpenSignal survey
), so this report isn't indicative of practical reality.
The same report cites an LG official that chimed in with some interesting insights from "the kitchen." He explained that LG chose to forgo the removable battery in favor of making the G6 dust-and-water proof. Additionally, he mentioned something about an LG G6 Smart Doctor app diagnosing potential problems with the device and suggesting possible solutions to users.
Customer safety is of notable importance for major smartphone makers|, following the Samsung Galaxy Note 7 battery fiasco. This Smart Doctor app lays on top of technology such as copper heat pipes and engineering considerations of thermal conductivity and diffusion – explicitly designed to prevent the LG G6 from disintegrating in your hands.
ALSO READ