LG says it planned the G7 ThinQ notch design before Apple
41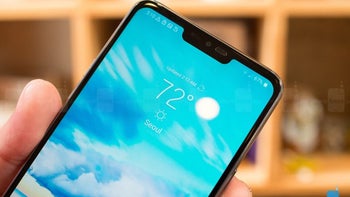 We reckon there's a surge of smartphones featuring a notch design, something that many attributed to Apple's iPhone X, even though the Essential Phone was the first to bring it to public's scrutiny. Still, every time another notched flagship goes official, people tend to believe that it copied Apple's
iPhone X
.
That may be true in some cases, but it doesn't apply to all smartphone that embraced the notch design lately. For example, LG's new
G7 ThinQ
strongly resemblances the iPhone X when it comes to display design, but the South Korean giant denies it copied Apple's product.
According to LG's mobile division chief, Hwang Jeong-hwan, his company "
planned the notch design before Apple
." He also said that LG prefers to call the new feature a second display rather than a notch, which might imply that something is missing.
LG's official claims that while the design of the
G7 ThinQ
may look similar to that of other well-known flagship smartphones, it offers different features. On the side note, Hwang confirmed the while the G7 ThinQ doesn't feature the gimmicky AR-based animated emojis, they will be added via software update late on.