LG confirms it will start producing its first mobile processors with TSMC soon
6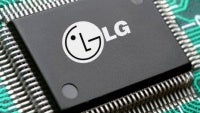 Finally, an LG Electronics spokespersonconfirmed the persistent rumors that the company will be producing processors "soon". We first heard that LG isworking on its own line of chips, code-named Odin, before the LG G Padwas a thing, and it seems each day inches closer to the start oftheir mass production. Technically, the SoC will be made byTaiwan's well-known TSMC, but they will feature an original LGARM-based design. We don't know very much about the processor forsure, but rumors point at it being based on four 2.2GHz Cortex-A15cores, and four Cortex-A7 cores clocked at 1.7GHz. The GPU is rumored to be a PowerVR Series 6 representative - this is Imagination Technology's most powerful solution yet.
The Korea Herald claims that the LG G3could be the first device to emerge with the LG chipset, which leadsus to assume that the media hasn't been keeping up with the newslately. Then again, it is possible (but unlikely) that the G3 willlaunch with an Odin processor in its homeland of South Korea, whilethe global version will receive its Snapdragon 801/805-poweredincarnation. This strategy has worked for Samsung, although Sammy hasits own reasons to keep its octa-core Exynos mostly for the Asianmarket. Reportedly, the Odin CPU will be featured in mid andlow-range devices as well, although they probably won't get theeight-core configuration.
In the meantime, head here if you are eager to see how the LG G3's design might turn out.
source: TheKorea Herald
Recommended Stories