LG bigwig: LG G4 to be radically different from the G3, will be unveiled after April's debut of LG UX 4
64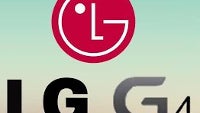 We've been paying a lot of attention to the Samsung Galaxy S6/S6 edge and the HTC One M9 over the past few days, but today one of the larger smartphone makers - LG - just reminded us about itself and unveiled what we should expect from its upcoming flagship. We're talking about the LG G4, a device that will take the crown from G3's "head" in the following months.
The chief of LG's mobile division, Cho Juno, just spilled the beans and unveiled that the
LG G4
will be radically different from the G3 (hopefully a metal body), which will finally put it on par with the rest of the manufacturers that have been using such materials for some time now. What's more, the next LG flagship will probably use an LG-made chipset inside and not a Qualcomm Snapdragon one, which falls in line
with the rumors
that we had heard before. LG clearly wants to secede from the Qualcomm dependence.
Juno also revealed that LG will announce the G4 only after its upcoming LG UX 4 breaks cover:
"We will announce LG UX 4.0 before announcing the LG G4. I think it is simply the best and the issue is how to best fit the new UX system into the G4 smartphone"
. Okay, bring it on already.
Last, but not least, Mr Juno revealed that LG is impressed by Samsung's new flagship and the hardware prowess that it boasts and is hoping that its G4 will be an equally-impressive device.
"Samsung did a very good job with the Galaxy S6 smartphone. I believe our G4 will also be good. With higher expectations, LG put huge resources into the LG G4,"
Cho claimed. He added that LG will aim to be the third-largest smartphone manufacturer by sales in 2015, thus we should expect an aggressive marketing of the upcoming G4 in the States ans South Korea.