LG Watch Urbane 2nd Edition is official: the first Android Wear device with cellular connectivity
24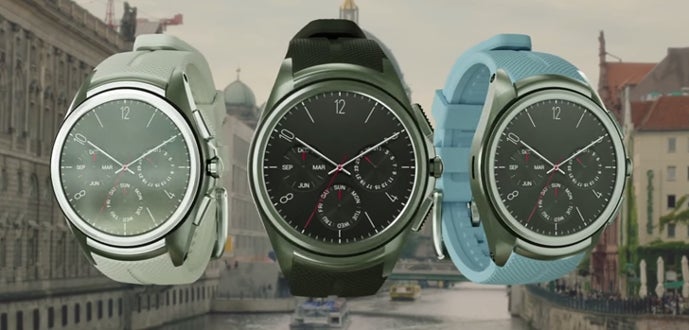 Apart from unveiling the curious dual-display, dual-selfie camera V10 earlier today, LG also lifted the veil on the second generation of its Urbane Watch wearable. Give a warm and hearty hello to the LG Watch Urbane 2
nd
Edition, the first member of the Android Wear family to feature cellular connectivity.
What does this mean, simply said? Well, just unlike other gadgets powered by Google's smartwatch platform, the second-gen Watch Urbane is a standalone device that doesn't exclusively require to pair it with a compatible Android or iOS device. No smartphone? No problem! Thanks to the cellular connectivity on board, you can use the majority of its features without the need of tethering it to a handset. Still, you are most likely going to use it with one, but you are now practically enabled to "forget" your handset at home and never miss a notification while you're out in the wild. Of course, you can also tether it via Wi-Fi or Bluetooth.
No smartphone? No problem!
In the hardware part, the Watch Urbane is a water- and dust-tight smartwatch that features "hairline-etched stainless steel body" and a "hypoallergenic TPSiV™ elastomer band". It now features two additional buttons on the right side, which are aiding the crown button in the navigation part.

On top, we find a 1.38-inch P-OLED display with a resolution of 480 x 480 pixels, making up a pixel density of 348ppi. Not too shabby at all. As a refresher, the first Watch Urbane had a 1.38-inch P-OLED display, but with a resolution of just 320 by 320 pixels. Below it, we have a 1.2GHz Snapdragon 400, paired with 768MB of LPDDR3 RAM; there's also 4GB of storage. Powering the whole shebang is a 570mAh battery unit; LG has also thrown in a Power Saving Mode feature to aid the smartwatch's endurance. An accelerometer, gyroscope, barometer, and GPS have also made the cut.
Moving on the the software feature of the second-gen Watch Urbane, we find out that it will allow its users to enable Ambient Mode by simply pressing the crown button. The wrist-worn gadget also features a host of fitness-centric functionalities, like heartrate tracking, stress level monitoring, and workout tips. Oh, LG has also thrown in 16 watchfaces on board for good measure.
And now, we need to talk about the availability of the cellular data-enabled Watch Urbane - LG will offer it in the US and South Korea at first, but will arrive to select markets in Europe, CIS, Asia, and the Middle East. Pricing is not yet known at this point.
All in all, it seems that the Tizen-running Samsung Gear S2, which also comes with cellular connectivity, might have some competition coming its way. How do you feel about the second-gen Watch Urbane?
source: LG