LG V40 ThinQ Unboxing and First Look: Three cameras, triple the fun
3
LG's finally announced the true successor to the LG V30 – the LG V40 ThinQ. Following the latest G series release, as it always does, the latest V phone takes the best of the G and adds its own V-series flare. This time, however, it's not just the looks, but a substantial camera upgrade in the implementation of a three-camera array in back, and two up front. Join us as we unbox the LG V40 ThinQ for its first proper look!
In the box:
• LG V40 ThinQ
• USB-C Charging Cable and Wall Adapter
• Earbuds with mic and 3.5mm jack
• Warranty and Quick Start Booklets
• SIM Tool
• Cleaning Cloth
The Unboxing
Opening the plain, black box you're first greeted with an LG-monogrammed cleaning cloth – a bit of a posh touch. Pulling away this veil, the V40 ThinQ sits underneath, wrapped in plastic. Unsheathed, you're greeted with this tall device's notched display which houses an 8 and 5 MP camera within the all-black face.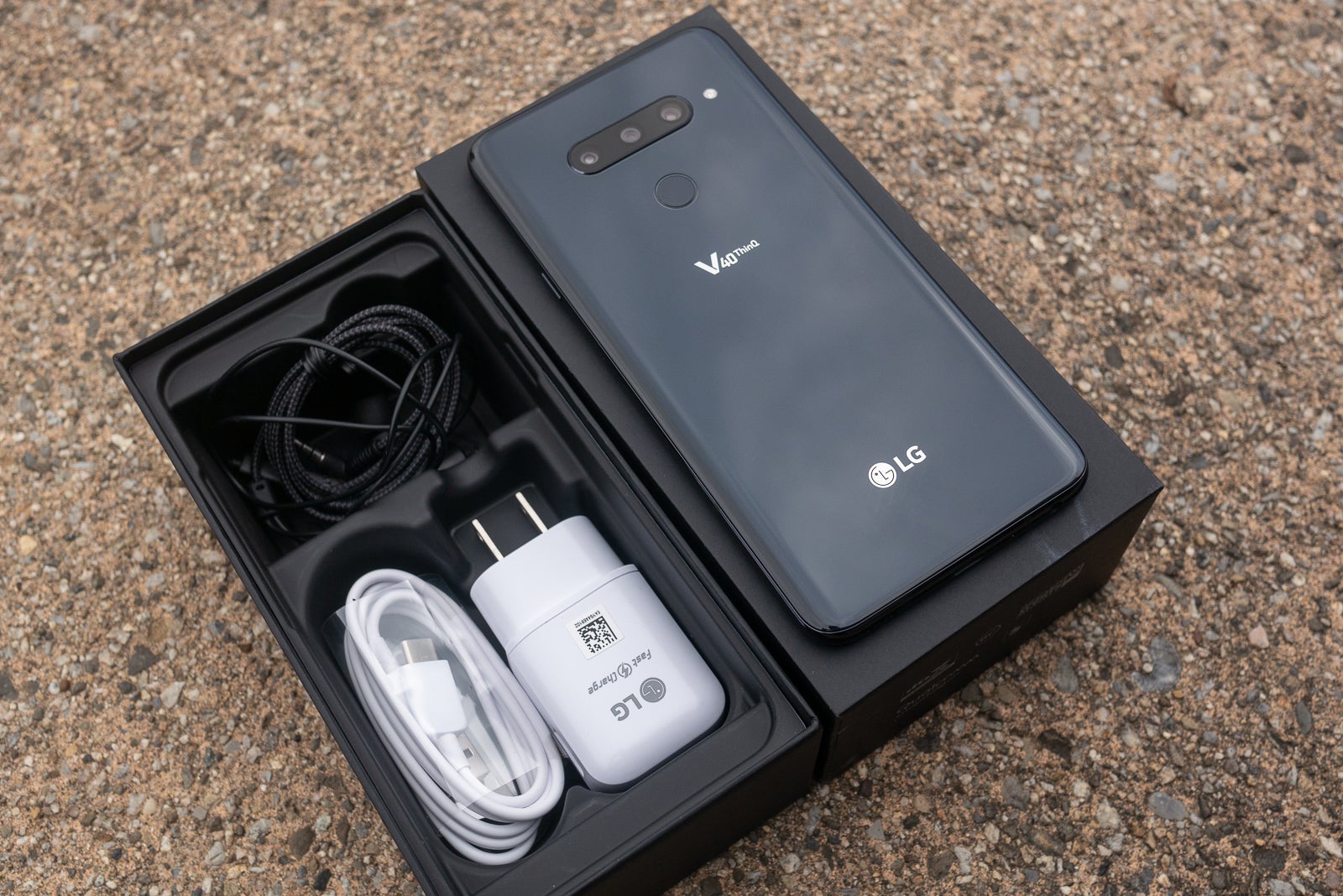 The Unlocking
Waking up the phone, this OLED display illuminates with deep vibrancy in its color range. We do notice that, even at full brightness, the screen appears a bit dark, but this will require some further exploration. Sliding to unlock the device, we're transported into LG's world. Of course, it's a bit early to comment on the interface and performance, but navigation seems smooth, peppy, and prompt as ever.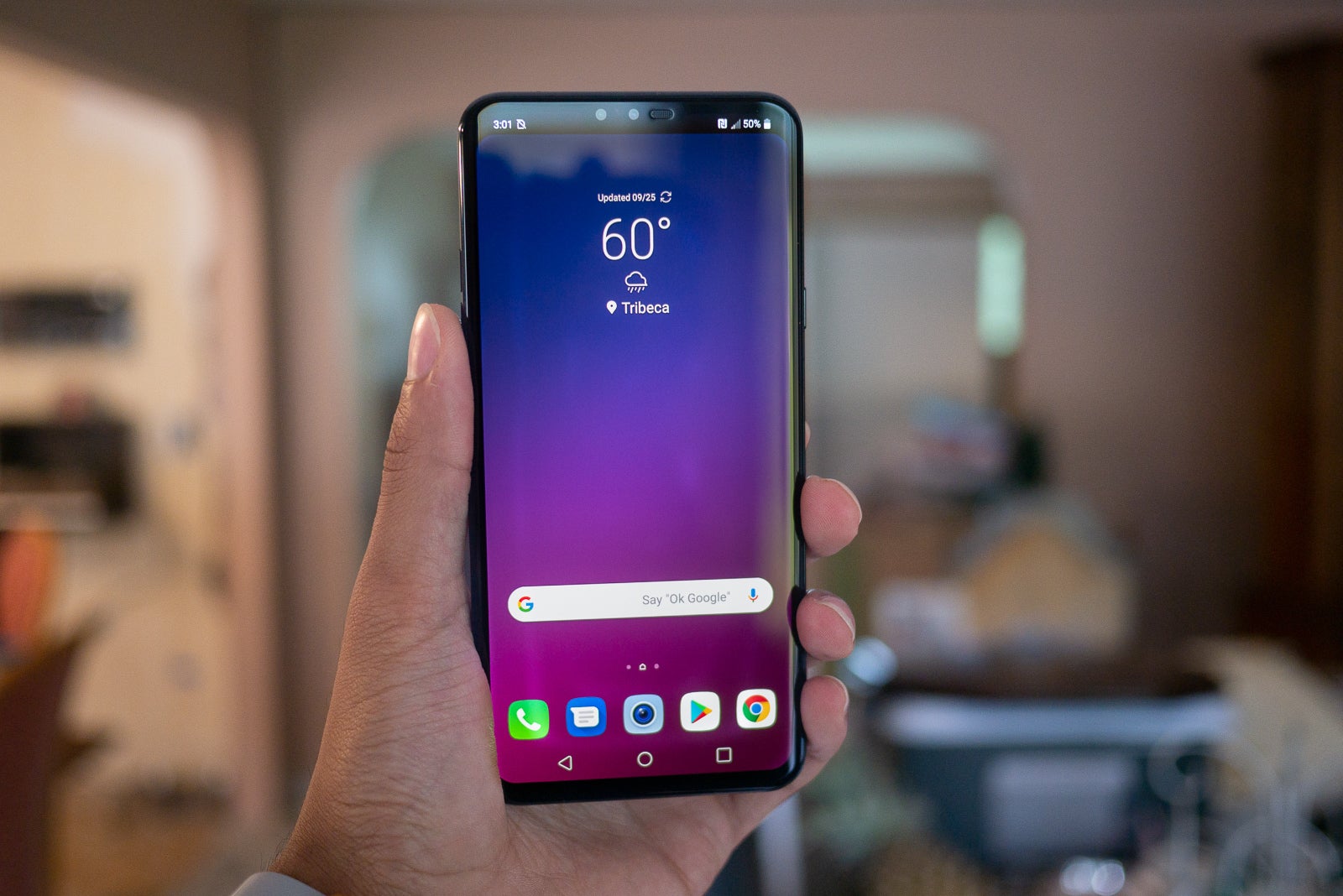 The Hardware
(The cameras, of course)
Turning around this smooth, glass-meets-metal device, you'll see light reflect off the glass back which alternates between hues of midnight blue and ink black, depending on the angles. Then there's the camera setup. Teaming up a 12 MP regular, 16 MP wide-angle, and 12 MP telephoto camera, the array is neatly put together, but you can tell it means business. Other design changes to note include the addition of a power/lock button on the right side, replacing the clickable fingerprint sensor on the back, which is now fixed, and a dedicated Google Assistant button on the left side. Neither of which get in the way when holding the phone, thankfully.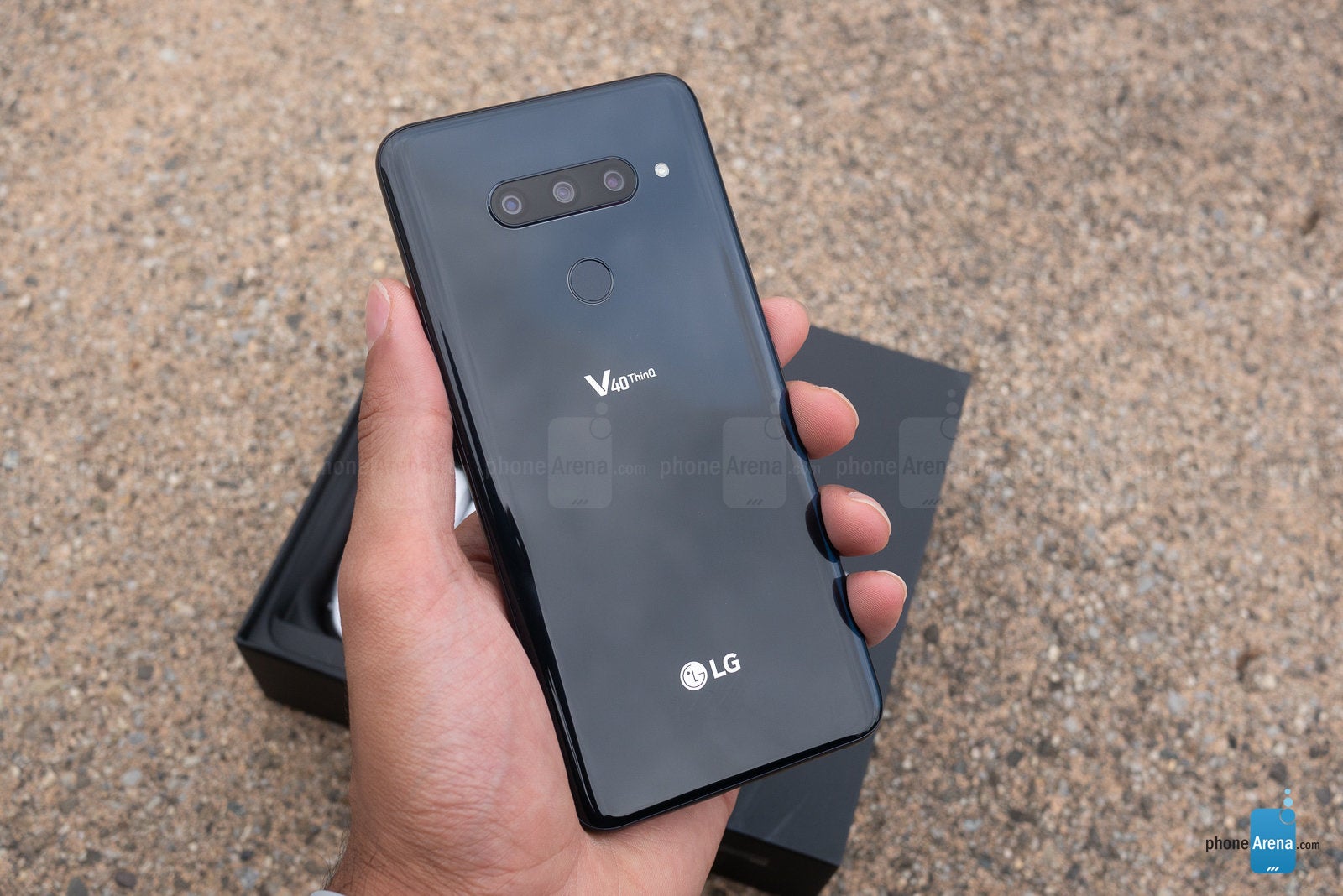 The Expectations
In terms of internals, we're looking at top-of-the-line specs with Qualcomm's Snapdragon 845, 6 GB RAM, and 64 GB storage – expandable up to 2 TB's via MicroSD card. Priced anywhere between $900 and $980 depending on your carrier (available on Sprint, T-Mobile, Verizon, AT&T, and U.S. Cellular) the V40 ThinQ is again competing with the best in the biz. Check our
full review
to see if LG finally captured the elusive title of "best of the best."