LG V30 said to sport a pressure-sensitive TouchSense display, with animated UI to match
18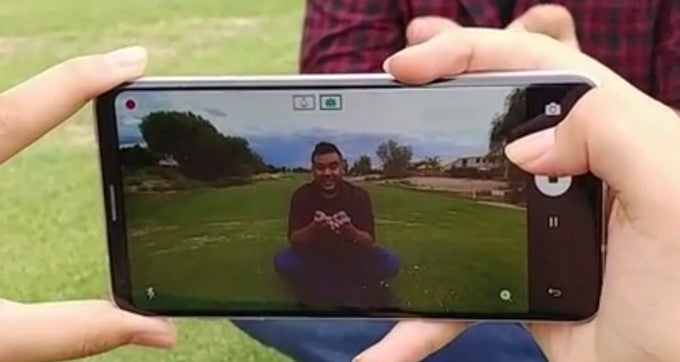 Not to be outdone by Samsung, LG is planning to introduce a pressure-sensitive display on the upcoming
V30
phablet, tip supply chain sources out of Korea today. Previously, it was reported that the
Galaxy Note 8
will sport a pressure-sensitive "force touch" display. Samsung already equipped the
Galaxy S8
and S8+ with such a tech, but in a limited execution, only where the virtual home button lies, probably for those nostalgically inclined fans that miss the signature physical home key.
What's not clear for the Note 8 wonder of nature, is whether its rumored 3D Touch panel will be pressure-sensitive throughout the surface, or only in a limited function area like on the S8. As far as the
V30
goes, though, well, it's more likely the former, as Immersion, the company behind Apple's
Force Touch
tech, recently bragged that it has partnered with LG for employing its TouchSense haptic solution on the V30:
When you put these together — higher quality HD-capable hardware and advanced HD design tools — you enable new creative haptic possibilities. LG has a fantastically creative design team, and they've found some interesting ways to take advantage of this new capability. By tightly synchronizing haptic effects to the animations and transitions in the UI, they've significantly enhanced the touch user experience.
TouchSense apparently distinguishes between many levels and patterns of pressure, and has fine-tuned haptic motor responses for LG to play with. On the V30, for instance, Immersion says that pressing the snap button in the camera app will feel like clicking a DSLR shutter, or that adjusting the manual camera settings will fell like rotating a knob. Immersion's haptic feedback will also be used when dismissing notifications, or changing home screens on the V30, so we can't wait to test its pressure-sensitive display out.