LG V30 Q&A: Your questions answered!
21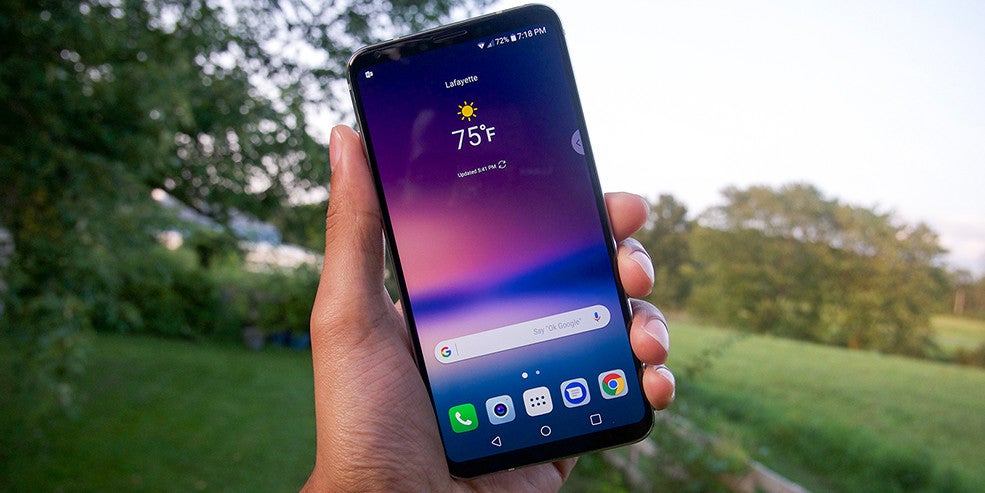 The Note 8, the Pixel 2/2 XL, and the LG V30 are undoubtedly the hottest Android phones out there, with the latter just hitting the shelves in the US. What makes this one particularly exciting is the large scope of neat multimedia features on board: it has a lot going on to differentiate it from the G6, and is without a doubt the most advanced handset LG has ever had in its portfolio.
Well, just as you might imagine, we have a V30 ond us and are working hard on that review, which makes us a suitable party to answer all of the questions you might have about the handset. You asked, and now it's time for us to do good on our part and answer as many of these as possible.
Note
: All display-related questions will be addressed in our review.
LG V30 Q&A
ram_qashow
:
"How is the overall performance and UI smoothness... ? Compared to the pixel and the Note 8"
PA
: You can expect similar performance from all three devices, granted to the fact that all three feature similar hardware inside. That said, LG leaves an excellent impression on us - its LG UX is relatively lightweight and snappy. That's easily seen when you put the V30 and the Note 8 side-by-side; not that the Note 8 is lagging, the V30 just leaves the impact of being a 'faster' device.
GreenMan
:
"I've just one question; How is the 'virtual' secondary display compared to the 'physical' one on the V20 considering the fact that the secondary display was its main selling point? Do you think the 'purists' will be left disappointed? Thank you. And of course; G'Day!"
PA
: LG transformed one of the signature V-series features from a rather unique highlight to a forgettable software gimmick that's inherently less useful. It's turned off by default, and in our opinion should stay that way because it's hardly anything more than a glorified app/shortcut launcher. It simply lacks the 'wow' factor of the previous V-series phones. Oh, and it can be
easily emulated with a third-party app on any Android device
.
alxndr
:
"Are there any screen gestures like on oneplus? I mean "v" for camera and so on."
limona
:
"Can you check before the Oreo update if this phone will support project Treble? Software updates are the weakest point in LG phones."
PA
: Project Treble is part of Android Oreo and has nothing to do with the V30 per say. What Project Treble means for potential V30 users is that Oreo might (or might not) arrive earlier than usual.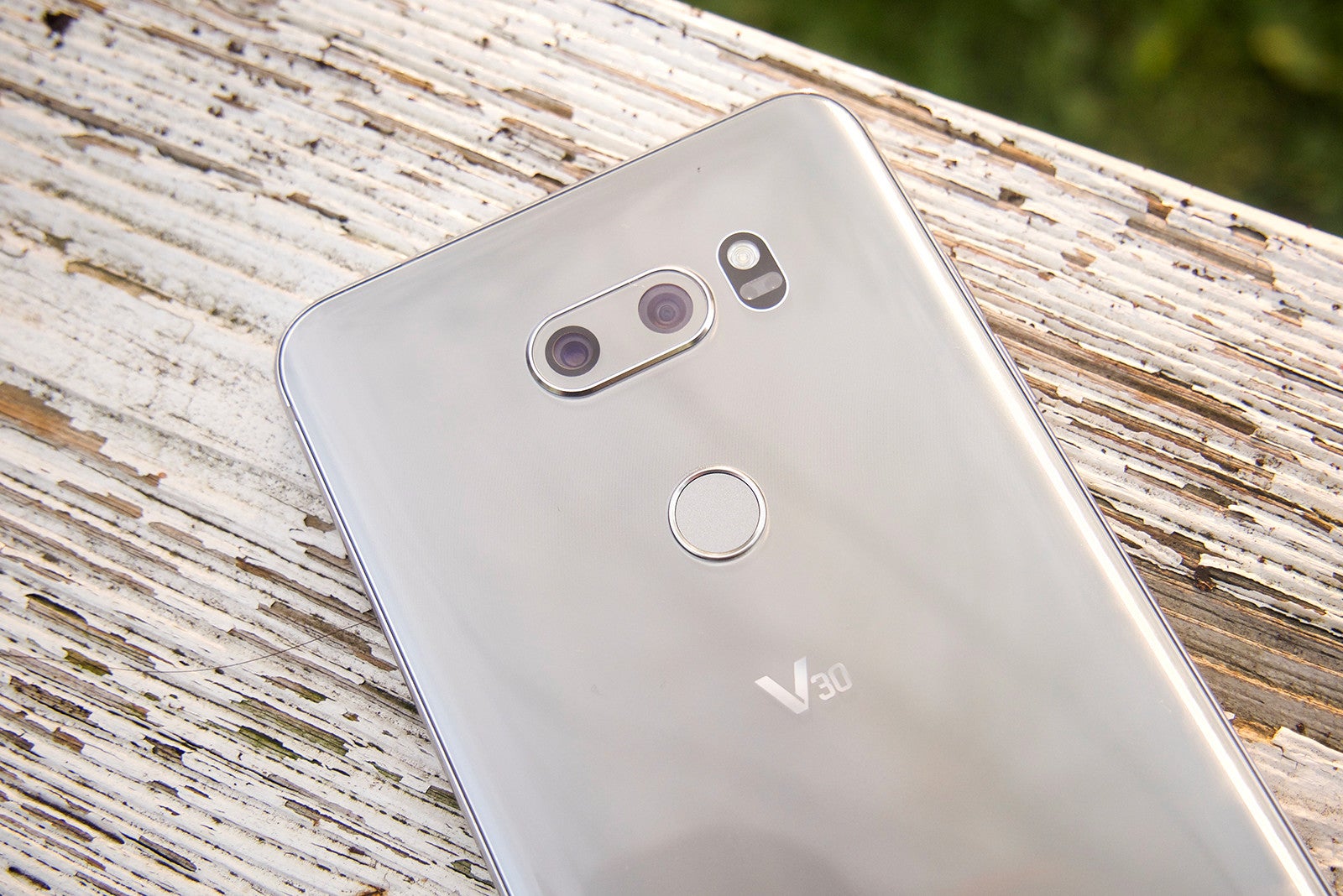 ahmedehab95
:
"Since i'm more focused on video. Do you know the available resolutions in video mode ? And how good is the video compared to other flagships of 2017 ?"
PA
: The rear snapper is capable of shooting in the following modes and aspects in
Auto video mode
:
16:9 4K UHD@30fps,
18:9 FHD 2160x1080@30fps,
16:9 FHD 1920x1080p@60fps,
16:9 FHD 1920x1080@30fps,
18:9 HD 1440x720@30fps,
16:9 HD 1280x720@30fps.
In
Cine video mode
, which is the one that allows you to pre-apply various cinematic filters and use the Point Zoom feature, you can shoot in the following modes:
16:9 4K UHD@30fps,
18:9 FHD 2160x1080@30fps,
16:9 FHD 1920x1080@30fps,
18:9 HD 1440x720@30fps,
16:9 HD 1280x720@30fps.
In
Manual video mode
, where all the fun stuff is, the phone shoots in the following aspects and formats:
16:9 UHD 3840x2160@30, 24, 2, or 1fps;
16:9 FHD 1920x1080@60, 30, 24, 2, or 1fps;
21:9 FHD Cinema 2560x1080@60, 30, 24, 2, or 1fps;
18:9 FHD 2160x1080@60, 30, 24, 2, or 1fps;
16:9 HD 1280x720@120, 60, 30, 24, 2, or 1fps;
21:9 HD 1280x720@60, 30, 24, 2, or 1fps;
18:9 HD 1440x720@60, 30, 24, 2, or 1fps.
The front-facing camera maxes out at:
16:9 FHD 1920x1080
18:9 HD 1440x720
16:9 HD 1280x720.

Video quality is excellent and is definitely geared towards your regular aspiring cinematographer.
fezMoney
:
"how is the battery life? can the screen resolution be scaled down and does this save battery (and yes, by how much). How is the new LG interface? Is the knock unlock eature easy to use (as I now have fingerprint on front and don't look forward to lifting up the phone every time I want to unlock as it lies on my desk). Does it have a retina or face recognition unlock feature too? Does that work? How shock proof is the phone? Thx!!"
PA
: The battery will easily last you a whole day of moderate-to-heavy usage and likely even two if you don't play around with your phone that much. Overall, it's one of the best battery performers of 2017 so far, leaving most of its Android rivals behind. You can scale down the display resolution, but in our experience this doesn't significantly improve the overall battery life. LG's new interface is pretty much similar with what you'd find on the LG G6 with the addition of the Floating Bar. No face recognition on board yet. The Knock On feature is nice to use, but there's a slight delay between tapping the display twice and the phone actually turning on, which is no longer than 1-1.5 seconds, but can easily become a nuisance. Given that it's almost all glass, the V30 doesn't leave the impression of being very durable, especially when you size it up against its more crude predecessors, the V20 and V10. Still, LG claims the V30 is shock-resistant, but we wouldn't recommend dropping it on the patio to test those claims yourselves.
Alter
:
"Wi-Fi and GPS performance... average, above average, or below average?"
PA
: During our time with the device these two... performed as intended, fast and reliably.
phonearenarocks
:
"Note 8 could be better than V30 in many aspects but Taking the Quad DAC and price out of picture, is there any other aspect in V30 that is better than the Note 8?"
PA
: Well, the V30 is much more pocketable and easy to handle, and it is also superior in terms of video recording for aspiring cinematographers, so you have these two tipping the scales in V30's favor.
Qsr-1
: "
Does it have battery optimization options like screen resolution adjustment etc. Please also elaborate different options in settings menu by pictures if possible. Thanks!"
PA
: Yes, you can select between High (1440 x 2880 pixels), Medium (1080 x 2160 pixels), and low (720 x 1440 pixels). A battery saver is also present, as well as a menu that allows you to exclude apps from LG's power-saving shenanigans. Surprisingly, battery life is pretty good.
Here follow some screenshots, as requested:
shmousavi1363
:
"Is there a logical reason to be concerned about issues like boot loop? And can LG V30 record slow motion?"
PA
: Fingers crossed, LG has shaken off the bootloop malady that plagued some of its more popular devices on previous times. As far as slo-mo is concerned, you get 720p@120fps slo-mo, which is now a standard among flagships devices.
Dr.SamX
:
"How is the display brigtness compared to Note 8?"
PA: According to our display tests, the V30 is marginally brighter than the V30, all things considered, but in real life both are pretty much on par. Outdoor visibility on the Note 8 could potentially be better, though, due to the fact that it cranks up its brightness even higher under direct sunlight.
ant1171984:
1.
"Why are most carriers only getting this in silver? (Specifically T-Mobile) when there are so many color options (that Moroccan blue is the one I want). T-Mobile blames it on LG saying "they chose what color's we get" LG Blames it on T-Mobile "They choose they color option they want to sell" hmmmmmmmmm..."
PA
: We too have the silver version if that somehow eases your pain.