LG V10: first camera samples
39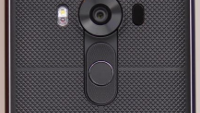 The LG V10 is an interesting new smartphone from LG, and since the G4 continues to delight us with its camera performance to this day, we can't help but expect great things from the camera of the V10 as well.
Well, how fortunate then that we managed to snap a few quick photos with the V10, right under the nose of the unsuspecting LG representatives at the phone's unveiling!
Feel free to browse through the following gallery and feast your eyes on what are probably the first LG V10 camera samples in the wild, but don't forget that we might be dealing with an unfinished version of the device here, so results may be different once it hits the market, sometime in the unknown future.
**Updated**
We've captured video footage too during LG's event, showing off its manual video controls that can be adjusted on the fly. It's also noteworthy to point out that this is captured using its 24p 'cinematic' mode. So what do you think?