LG Rollable and LG V70 production versions appear day after LG calls it quits
2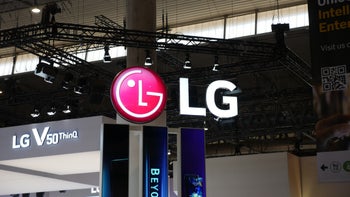 LG
called it quits with its mobile division after struggling for years on the competitive smartphone market. As a result, some interesting devices we expected from the company won't ever be released. A day after the news of LG's exit from the market, the
LG Rollable
and LG Rainbow (LG V70) appeared on Twitter.
This is the LG Rollable.
LM-R910N pic.twitter.com/AQkqd8wz4R

— Tron (@FrontTron) April 6, 2021
А production variant of the LG Rollable appears in this tweet. We can't see anything new as far as the phone goes, but the picture indicates that the device was finished and perhaps close to release. We can also see the rough size of the LG Rollable -- about 17 by 7.5 centimeters, which is close to the footprint of a Galaxy Note 20 Ultra.
The LG Rollable was going to be the first phone with a rollable screen from the Korean company. This innovative screen was going to extend sideways at the push of a button, turning the phone into a tablet-sized device. With the LG Rollable, the company was on its way to introduce a new category of smartphones, similarly to Samsung with its Galaxy Fold in 2019. The LG Rollable was supposed to hit the shelves this year.
The first image is the real LG Rainbow (V70)

The second image is a FAKE RENDER CREATED FOR FUN by a Korean user in a local community.

And the specs in the third image is also an IMPOSSIBLE SPEC CREATED WITH IMAGINATION. The real spec is way lower than this. pic.twitter.com/T0zYUEiM1J

— Tron (@FrontTron) April 6, 2021
In the second tweet we see the LG Rainbow, a.k.a. the LG V70. The device shares the same design language with the previously released LG Velvet - a mostly flat glass back with sloping sides and an in-line camera arrangement. One notable difference, however, is that the camera modules are bigger, suggesting that the camera hardware inside the phone could have been much more capable. And that's no surprise - the enthusiast-oriented LG V series has always been equipped with top-notch hardware specs. Alas, there is no trustworthy information about the V70's specs, and we might never know more than we know now.