LG Optimus G2 5-incher rumored for the fall, a 5.5" Full HD Optimus GK to fill the void at MWC
4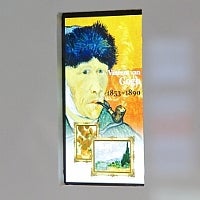 The newest rumor about LG's expected flagships for the year puts some order in the previous rumor chaos. Last we heard that instead of a
5" Full HD screen for the LG Optimus G2
, a
5.5" 1080 one is expected
. LG has demonstrated both displays at expos, and the
5.5-incher even debuted in the Lenovo K900
Intel-based handset at CES, so any of those scenarios was plausible.
Now sources are saying that we won't see the second iteration of the
Optimus G
, which inspired the
Google Nexus 4
handset, before the fall season, which means that it will be LG's holidays fighter, whereas the rumored 5.5-incher will be an altogether different handset, dubbed
GK
, with a quad-core processor that will be announced at a more recent, MWC-ish timeframe, to bear the first half of the year brunt.
In that case, the Optimus G2 might go beyond the 1080 screen as an update, and be outfitted with a more powerful and frugal processor than we previously thought, as well as other sweetness. Hopefully LG will pay more attention to the camera module, too, as the current ones it is using are nothing to write home about.