New rumor grows the LG Optimus G2 Full HD screen to 5.5 inches, coming H1
29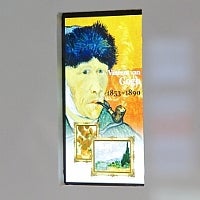 Grrr, just when we though we had the
Optimus G
successor all squared away, and filed its
rumored specs
on the "upcoming" shelf waiting for the first spy shots, now the screen got watered regularly, and grew to 5.5 inches.
The previous rumor was for a 5" Full HD display, like the one on the
Droid DNA
, with 440ppi density. This is entirrely plausible, since LG has demonstrated such screen of its own making numerous times. The other specs included a 2 GHz quad-core of the Snapdragon S4 family, 2 GB of RAM, 13 MP camera, and a 3rd-gen LTE radio inside.
These stay in the new rumor, but the 1920x1080 pixels screen goes up to 5.5", with the Korean manufacturer changing its mind on the fly about the screen, claims the Korean newspaper source. The article implies that the phone will hit retail before June next year, and the screen size decision has something to do with the Galaxy S IV launch, which is expected to show up with a 5" Full HD display of its own.