LG Optimus G coming to Sprint and AT&T
67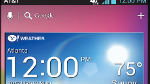 Ever since LG announced that it was going to build the most powerful smartphone in its history, there has been a buzz circulating around the
LG Optimus G
. Last month,
LG announced that the device would be landing on U.S shores in the fourth quarter
with different carrier versions. That became a bit more specific on Wednesday when LG confirmed that the LG Optimus G would be coming to
both AT&T and Sprint
. The AT&T model will have an 8MP camera on back while Sprint's model will feature a 13MP camera.
AT&T version of the LG Optimus G
Both models will have 4G LTE connectivity which now will work with the quad-core 1.5GHz Qualcomm Snapdragon S4 Pro under the hood. 2GB of RAM is on board as is 32GB of native storage which can be expanded to 80GB using the microSD slot on the phone. The 2100mAh battery keeps the power on for hours, lighting the 4.7-inch WXGA True HD IPS Plus Display.
Regardless of which camera is in on the model you want, it will have
zero shutter lag
, the ability to take video and snapshots at the same time and a feature that captures the perfect shot even if you press the shutter at the wrong time. The Live Zooming feature lets you zoom in up to 5 times on streamed video. Similar to the
multiwindow function
on the Samsung GALAXY Note II, Q-Slide lets you view two different screens at the same time. You can handle work-related email on one screen while viewing a video clip on the other screen. Quick Memo lets you use your fingers to write a note on a captured screenshot and sent it off via your social networks or email.
There is no word yet on pricing or a precise launch date.
source:
LG
, ATT
New LG Optimus G(TM) from AT&T puts PC-like Power in the Power of your Hand
4G LTE Smartphone Features Snapdragon S4 Pro Quad-Core Processor

Dallas, Texas, October 03, 2012
ShareThis

AT&T* continues to expand its wide array of 4G LTE smartphones with its latest offering, the LG Optimus G™. Optimus G delivers a perfect combination of mobile processing performance, powerful multimedia, wireless connectivity and power efficiency all packed in a clean and elegant 8.45 millimeter thin design with a Crystal Reflection pyramid patterned back.

LG Optimus G's cross-tasking takes multi-tasking to the next level with the ability to complete complex tasks simultaneously with features like QSlide, QuickMemo and Dual Screen Dual Play. QSlide™ allows you to text or browse the web all without navigating away from the video you are watching. QuickMemo™ allows users to write, draw, or jot a memo directly on any captured screen for sharing instantly with others as an attachment or a URL. Dual Screen Dual Play shares content with other electronic devices, such as televisions and computers, freeing up the on-device display for other activities, like browsing the web.

Optimus G includes Qualcomm's 1.5 GHz Quad-Core CPU Snapdragon S4 Pro processor, 2GB RAM, 32GB storage memory (expandable up to 80GB with a micro SD card) and a 2100 mAh Li-Polymer battery to keep up with your cross-tasking needs.

Shooting pictures like a pro is even easier with the LG Optimus G's 8MP camera that offers advanced imaging features like:

Zero shutter lag,
Live Shot, to capture simultaneous video and still images, and
Time Catch Shot, which takes the perfect shot even if the shutter was pressed at the wrong time.

Both images and video appear crystal clear on the 4.7" True HD IPS Plus display. The Live Zooming feature enhances the video-watching experience, allowing you to zoom in up to five times while the video is being streamed.

"The LG Optimus G lets our customers work and play as hard as they want with one of our first quad core processor designed to deliver a great multitasking experience," said Jeff Bradley, senior vice president – Devices, AT&T. "We think customers will really enjoy having the power of a computer in the palm of their hand."

AT&T customers have access to the nation's largest 4G network**, covering 275 million people. AT&T has two 4G networks that work together for customers, LTE and HSPA+ with enhanced backhaul. That means AT&T customers are able to enjoy a widespread, ultra-fast and consistent 4G experience on their compatible device as they move in and out of LTE areas. With smartphones on other carriers' networks, when you travel outside of their LTE coverage area, you may be on a much slower 3G network.

*AT&T products and services are provided or offered by subsidiaries and affiliates of AT&T Inc. under the AT&T brand and not by AT&T Inc.

** 4G speeds not available everywhere. Limited 4G LTE availability in select markets. LTE is a trademark of ETSI. Learn more at att.com/network.

About AT&T

AT&T Inc. (NYSE:T) is a premier communications holding company and one of the most honored companies in the world. Its subsidiaries and affiliates – AT&T operating companies – are the providers of AT&T services in the United States and around the world. With a powerful array of network resources that includes the nation's largest 4G network, AT&T is a leading provider of wireless, Wi-Fi, high speed Internet, voice and cloud-based services. A leader in mobile Internet, AT&T also offers the best wireless coverage worldwide of any U.S. carrier, offering the most wireless phones that work in the most countries. It also offers advanced TV services under the AT&T U-verse® and AT&T | DIRECTV brands. The company's suite of IP-based business communications services is one of the most advanced in the world.

Additional information about AT&T Inc. and the products and services provided by AT&T subsidiaries and affiliates is available at http://www.att.com. This AT&T news release and other announcements are available at http://www.att.com/newsroom and as part of an RSS feed at www.att.com/rss. Or follow our news on Twitter at @ATT.

ABOUT LG ELECTRONICS USA

LG Electronics USA, Inc., based in Englewood Cliffs, N.J., is the North American subsidiary of LG Electronics, Inc., a $49 billion global force and technology leader in consumer electronics, home appliances and mobile communications. In the United States, LG Electronics sells a range of stylish and innovative mobile phones, home entertainment products, home appliances, and air conditioning systems and energy solutions, all under LG's "Life's Good" marketing theme. LG Electronics is a 2012 ENERGY STAR® Partner of the Year. For more information, please visit www.lg.com.

© 2012 AT&T Intellectual Property. All rights reserved. 4G not available everywhere. AT&T, the AT&T logo and all other marks contained herein are trademarks of AT&T Intellectual Property and/or AT&T affiliated companies. All other marks contained herein are the property of their respective owners.