LG Optimus 2X not getting Android 4.0 Ice Cream Sandwich
58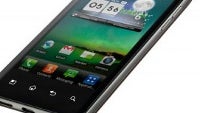 "Dear Anant, We will not be introducing Android 4.0, Ice Cream Sandwich updates on LG Optimus 2X P990. Keep watching this space for further updates," LG replied to a question.
Now, that's not a huge surprise - LG hasn't even brought Android 2.3 Gingerbread to their dual-core Optimus 2X. It's interesting to see, though, what's the reasoning behind such decision from LG as Samsung in contrast has said that all previous devices with enough horsepower should be compatible with the 4.0 update.
The LG Optimus 2X was the very first handset to arrive with a dual-core processor, and it's a bit more affordable than the rest of the dual-core crowd. At the same time, it offers top-notch specs, so it's really a pity it won't get Android's latest version.