LG: No Windows Phone 8 hardware is coming from us
22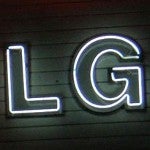 Korean handset manufacturer LG worked closely with Microsoft when Windows Phone was being developed, and the
LG Quantum
was one of the first wave of Windows Phone models. But
in October of 2011, the device was discontinued

.
For those who had been hoping to see a new Windows Phone 8 model developed by LG, better start wishing for something that you might see happen in your lifetime. LG told
CNET
that while it remains open to producing a smartphone powered by Microsoft's mobile OS, the company
doesn't see demand
for such a phone. "
We want to give customers what they ask for
," said a representative from LG. The comments refute a Korea Times story published last month that quoted an LG executive as saying that
LG was working on some Windows Phone 8 models in 2013
.
weak demand
for Windows Phone 8 models, it also could feel that Microsoft's relationship with Nokia is a bit too close for LG to develop a relationship with the crew at Redmond. And that is saying nothing about the Apple-Android combination which makes any other OS difficult to sell. Besides going where the money is, LG also has to consider how much of its resources it would want to tie-up on a Windows Phone 8 project. For now, LG, Android is receiving all of LG's attention and focus.
LG's representative at least had the sense not to burn all bridges. "
When there's a significant market for it, we will be on board
," he said.
source:
CNET