LG Nexus 4 to cost $399 directly from the Play Store on October 29th, 8GB memory and GSM-only
99+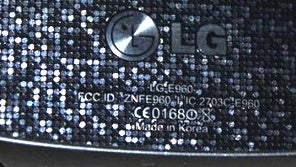 For today's addition to the rumors about a
Google Nexus phone made by LG
, we have the last piece of the puzzle - its suggested price. The device has a 60% chance to end up as the
LG Nexus 4
, and the other choice is LG Optimus Nexus.
Which one you prefer is a personal choice, but you'll certainly smile when you hear the price that the source tipped -
$399 with no binding contract
. To achieve this pricing, all the prototype devices floating around are confirming 8GB of storage onboard, but that's not the only way corners are cut.
The Nexus 4 is allegedly only going to be sold in a
GSM version
at launch, with no expensive LTE radio, and directly from the Google Play Store to end clients, just like the
Galaxy Nexus
goes now. Availability is slated for
October 29
, and, judging from the
plethora of leaks about this year's Nexus device
, it might turn out credible.
The source says that the 4.7" HD screen is a thing of beauty, and, if it is similar to what the
4X HD
, or the
One X
are using, with the new
in-cell touch tech
of the
iPhone 5
, that should indeed be the case. How do you feel about a quad-core Nexus with one of the best chipsets and screens currently available, and with Android 4.2, but only 8GB of memory at $399, any takers?