See the LG Nexus 4 in 360 degrees
51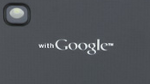 You can't go a day without seeing a picture or hearing some news about the
LG Nexus 4
. On Wednesday, we told you that a French media outlet
reported an October 29th launch date
for the next stock Android Nexus phone.
That was yesterday. Today, we have what is probably the clearest, best looking photographs of LG's first Nexus device. And not only are the pictures sharp and easy on the eyes, it also
rotates 360 degrees
so you can view every mm of the phone. If you want to see the phone spin, you will need to check out the sourcelink. In the meantime, we can bring you four different sides of the LG Nexus 4 and ask you if this is going to be your next phone.
source:
TechOnline
via
Phandroid

Four sides of the LG Nexus 4