LG G7: the best summer vacation phone
41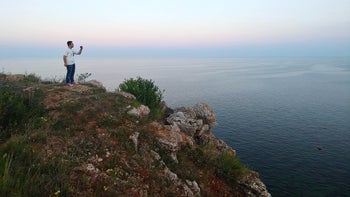 This story is sponsored by LG. PhoneArena's opinions in this article have not been affected in any way!

That fearless gentleman – the one standing closer to the edge of the cliff than he probably should – is me. It's a photo that Rado, my long-time colleague, took last week – and he wasn't shooting from a particularly safer location either. But the spectacular view was worth it. Rado's weapon of choice – the LG G7 and its wide-angle cam.
It was a Thursday quite unlike the rest – one that went under the theme of adventure and exploration. Rado and I decided to go on a road trip and give that vlogging thing a try, all while taking LG's flagship phone for a spin. At the end of the day, it turned out that vlogging indeed was a great way to tell a story. Oh, and the LG G7 – well, I'd say that's the best phone to have on your summer vacation.
And off we go!
Labeling a phone as best for a particular task requires the correct ingredients to be thrown into the formula, and the LG G7 ticks the right boxes. One of them is a capable and reliable set of cameras. The first stop on our trip was a seafood restaurant by the sea shore – an opportunity to both fill up on calories and to test the G7's camera capabilities. The results were well-worthy of an Instagram post!
Our next stop was a small resort town up north, and its biggest tourist attraction was a grandiose botanical garden. Exploring it was a great pleasure – surrounding yourself with tranquility and natural beauty is an excellent way of relieving yourself from the stresses of every-day life.
That beauty we managed to capture and share through the lens of the LG G7. Or perhaps I should have said "lenses". The LG G7 boasts a dual-camera setup pairing a regular camera with a wide-angle one, giving you more creative freedom and versatility. The main snapper can already take great shots, but it is the wide-angle cam that I'd call my favorite feature on the G7. As it has a viewing angle much wider than that of a typical camera, you can fit all your friends, epic sceneries, or architectural marvels in a single shot without having to step back or to resort to special camera modes. Needless to say, the wide-angle cam came in handy plenty of times during our travels.
Here are several examples of the kind of shots the LG G7 is capable of taking:
Of course, once you take a photo, you'd have to be able to see it properly. The sun wasn't helping that day. It was a hot one indeed, and we were regretting the fact that we left our bottle of sunscreen in the car.
But even under the scorching sun, the LG G7 delivered good visibility. Its secret is its Super Bright Display capable of reaching 1000 nits of brightness – the highest on a phone we've ever tested. Peak brightness output kicks in automatically and makes the screen clearly legible even in broad daylight.
By the way, did you know that many plants we grow at home are poisonous? It's a fun fact I learned that day thanks to another trick the LG G7 has up its sleeve. Using the built-in Google Assistant and Google Lens shortcut button, I could ask Google to recognize the plants I was pointing the camera at. Pretty neat!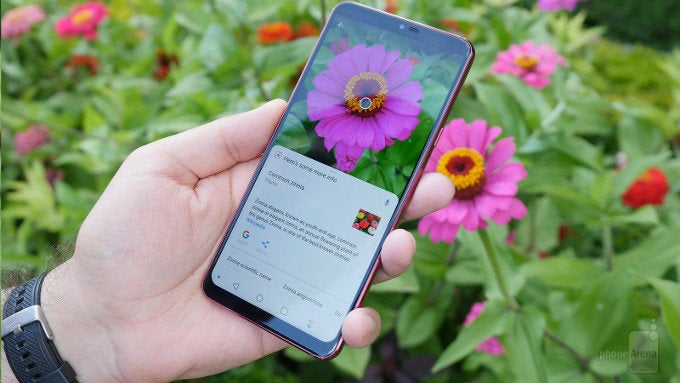 Google Lens in action on the LG G7. Oh, and that Super Bright Display looks pretty good too!
As much as we enjoyed our time in the garden, it would have been a shame not to set foot on the sandy beaches the small town had to offer. We walked there with the intention to go into the sea for a dip as well, but I had greater plans in mind.
As its IP68 rating indicates, the LG G7 is a water-resistant phone. So why not go in for a dive with it and take some video? It's not something I'd recommend you to try, honestly speaking, as salt water and electronic hardware don't get along, but I was super careful not to expose the phone for more than a few moments at a time, gave it a nice rinse with fresh water after submerging it, and dried it quickly with a towel afterward. My LG G7 survived the thrill, and the footage I took looked awesome!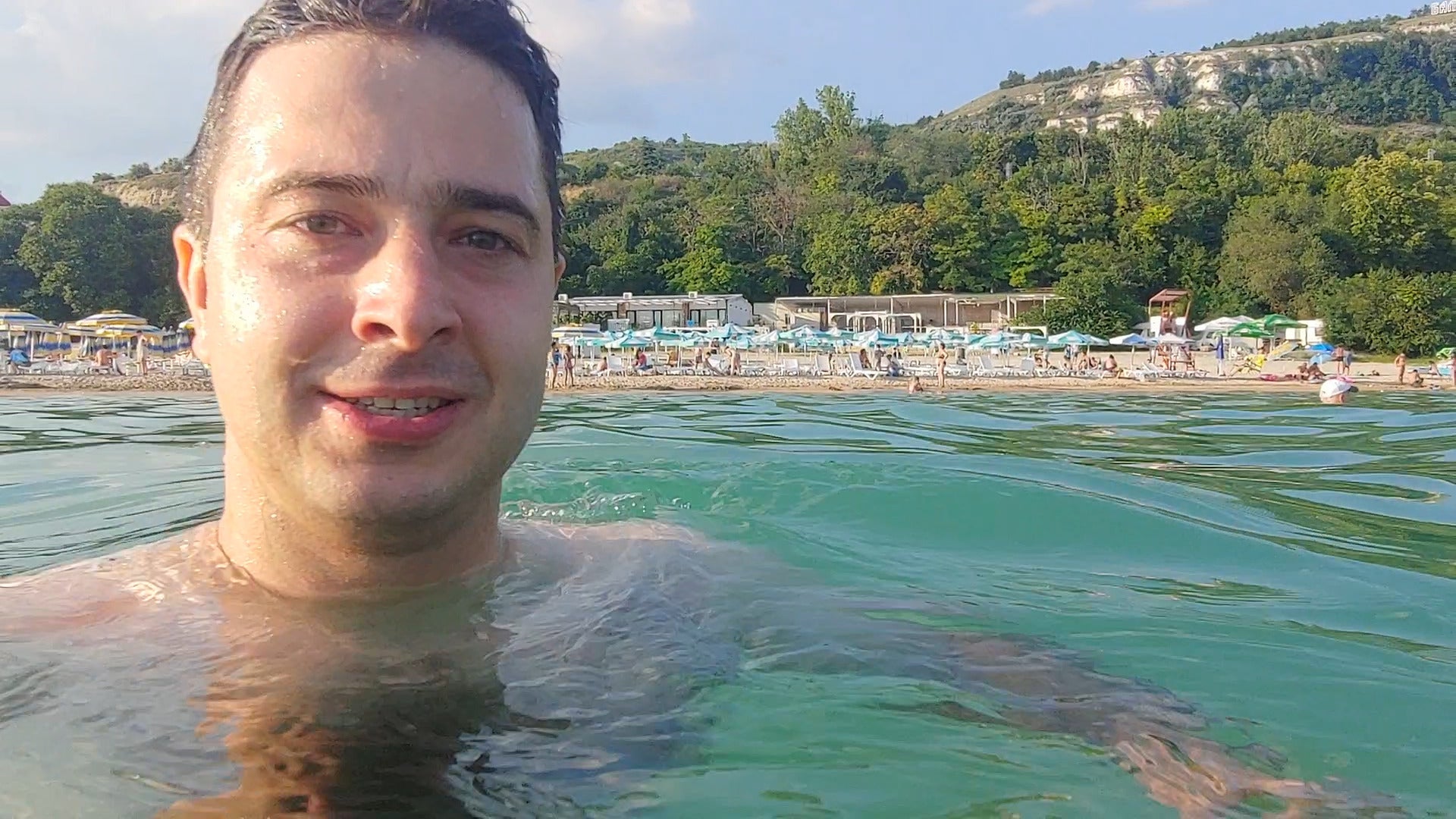 Shot on LG G7. Not recommended, but lots of fun!
The sun was starting to set. We were starting to feel tired, but not tired enough to stop us from driving out of town to admire the sunset in peace and quiet. I knew just the right place.
Last summer, I went to a picturesque spot up further north along the shore – a spot where we could observe the setting sun as the waves of water splashed against the cliffs beneath our feet. The only problem was that I made the wrong turn as I was driving there, but luckily, we arrived just in time for the spectacle in the sky. We took some photos as well!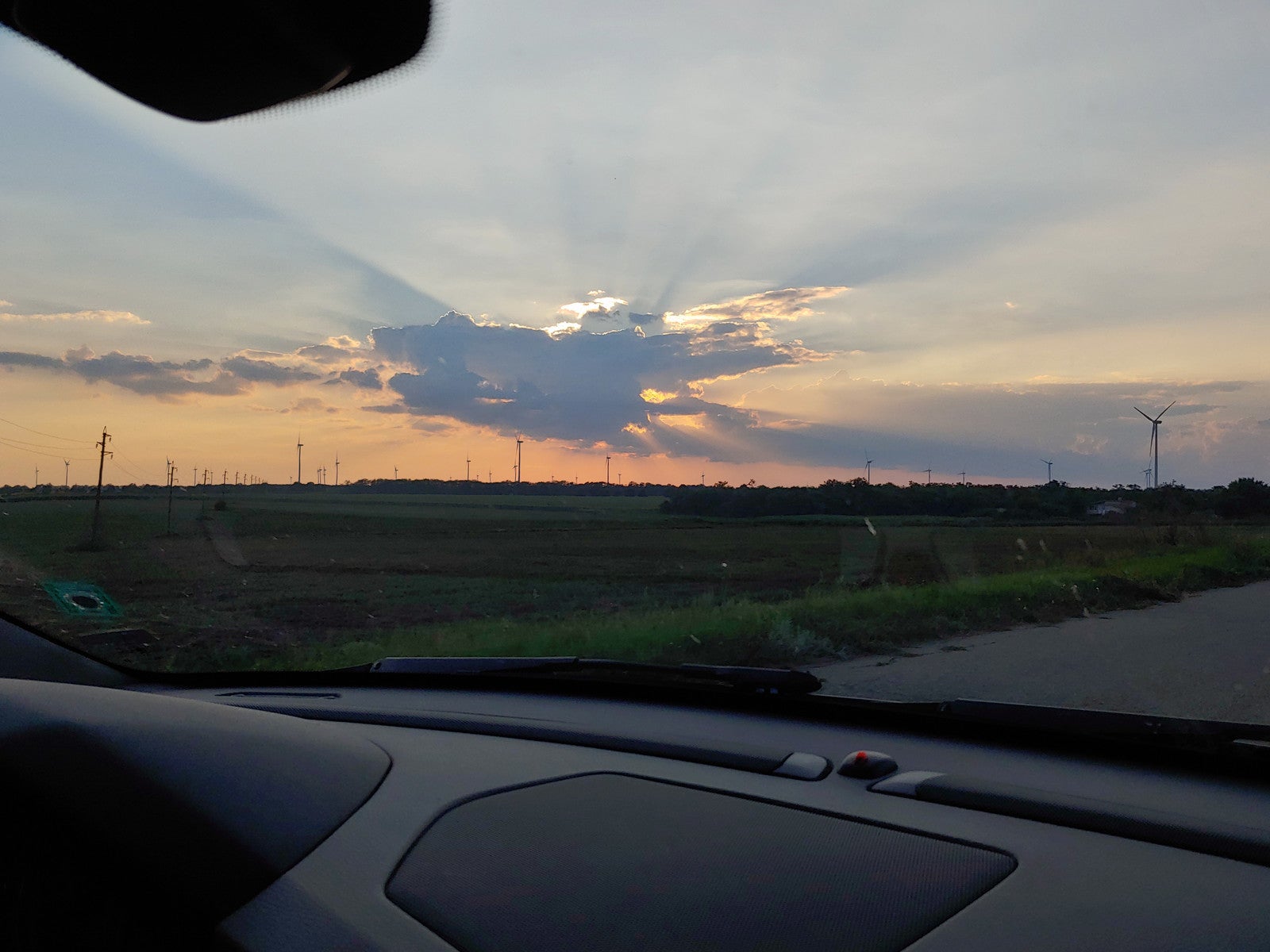 It was a great ending to a great day – but also an opportunity for us to give a few more LG G7 features a try. Super Bright Camera mode combines four pixels into one to boost the camera's sensitivity to light. Some resolution is lost along the way, but you end up with a visibly brighter image large enough to be shared on social media.
And with artificial intelligence built into the camera, the G7 can recognize a set of scenes and apply a range of settings to spice them up. Using AI CAM in the right situation can make a substantial difference to the look of an image, much like shown here:
We all have our own definition of what a great vacation is. We all have our own favorite ways of unwinding and leaving troubles behind. But at the end of the day, it's not the destination that truly matters. It's the trip itself – the opportunity to learn, to explore, and to appreciate.
These were the kind of thoughts we were driving back home with. And even though our legs were aching and our eyelids becoming heavier by the minute, we also had smiles stuck to our faces as we had gathered memories that weren't going to fade away anytime soon.
Oh, and about that vlogging business we mentioned in the beginning, here's our bold first effort. Enjoy!