Are you a fan of extra side keys, like on the LG G7 and Galaxy S9?
13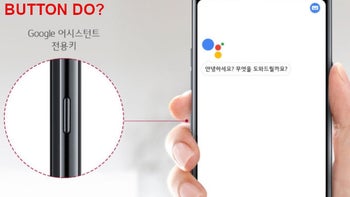 What does this button do? That's a question that has led to many glorious discoveries, and even more disasters, but man's curious nature can not be deterred by a mishap or two, caused by inadvertently pressed buttons.
The fans of clicky physical keys have a lot to celebrate with Android's flagships this season, as both the
Galaxy S9
and the
LG G7
shipped with extra side buttons, in addition to the usual power/lock keys, and volume rockers. Both frame usurpers are used to launch digital butlers - Samsung's own Bixby, or Google's Assistant - but we know you are clamoring to know whether those side keys can be mapped to something more useful.
Well, not very easily, and LG told us during the prebriefing that you will be able to turn on and off the Assistant function at launch, yet they will be listening to feedback fro users, and provide different side key mapping options if that ends up being the prevalent popular opinion. That is why we wanted to ask you of you are a fan of those extra physical side keys that are wiggling their way in this season's flagships. Take your pick in the poll below, and tell us what would you like to see such buttons do?