LG G6 finally makes its way to European markets
12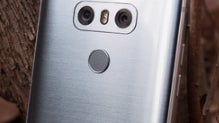 LG has rather a tough time competing in the premium smartphone marketplace, such is the dominance of Apple and Samsung. In an attempt to break the duopoly on higher-priced, feature-laden handsets, LG recently unveiled
the new G6
. Over the next few days, consumers in Europe will finally be able to get their paws on it.
Still, if you're in Europe and do have your eyes on the G6, it'll go on sale in select regions from April 24th, which is next week on Monday. The launch with span 33 countries across 24 carriers, with the likes of Sweden, Finland, France and Germany in line for the first batch. Meanwhile, those who pre-ordered in the United Kingdom should begin to receive their (
very
) shiny new toy from today. Those in the United States can already obtain the LG G6 through the four major carriers.
The presence of last year's Snapdragon 821 processor as opposed to Qualcomm's stronger new Snapdragon 835 may deter those seeking a truly cutting-edge handset. Having said that, the G6 does have much working in its favor, and finally employs arguable necessities like waterproof build and wireless charging. To our eyes, overall finish looks a stretch more enticing than
the G5
and its modular fare, which unfortunately
went down like a lead balloon
.
Will you be picking up the LG G6? Let us know in the comments below.