LG G5 modules: taking a closer look
16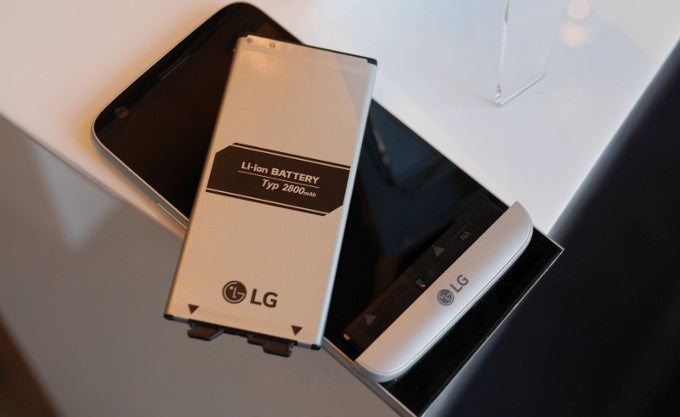 The LG G5 is here and it offers a very unique feature among current smartphones – modular design. Basically, the smartphone's bottom bezel can be unlatched and replaced by a choice of (at least for now) two alternate modules, which expand the user experience on some way.
The first module is the CAM Plus. It is a bulky piece of hardware, which makes it easier for the user to handle the phone while shooting, and also houses an extra 1,200 mAh battery. On the sides of the module, we have analog controllers for the camera – a circular zoom jog for precise zooming, a 2-step shutter key, and a separate button for video recording.
The second one is athe LG Hi-Fi Plus, developed in partnership with Bang & Olufsen. It offers 32-bit Hi-Fi DAC upsampling, which was previously available on the LG V10 high-class phablet. The Hi-Fi Plus also supports 32-bit 384KHz high-definition audio playback to keep audiophiles smiling. The module also doubles as a Hi-Fi DAC, which can be connected to PCs or other smartphones as well, for that extra usability.
The way the modules work is pretty straightforward. First, you unlatch the bottom bezel of the phone and pull it out. It comes out with the battery attached to it, so yes, you have to do this with the phone off. Then, remove the battery from the stock module and attach it to whichever one you will be using. Re-insert the new module and you are good to go.
Of course, if you do this often, it would probably make sense to invest in an extra battery, which you can keep on your alternate module at all times to shorten switch times.
So far, we've been led to believe that there will be extra modules available down the road, but as of yet, we have no idea what they will be or when they will launch. There's also no word on pricing for the CAM Plus and Hi-FI Plus.